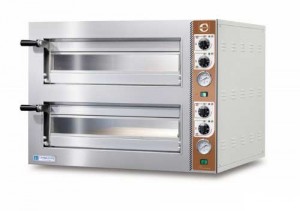 First recorded in John Heyweood's compendium of 16th Century proverbs is the saying "two heads are better than one." Over the years that idiom has been proved to be correct time after time.
At the moment, we have interpreted that expression and updated it.
"A two decked pizza oven is better than a single decked pizza oven"
For a limited period of time – the next ten days to be exact – the twin decked Cuppone Tiziano LLKTZ5202 oven is on special offer!
…continue reading Cuppone Special offer: Twin-decked Tiziano pizza oven and stand