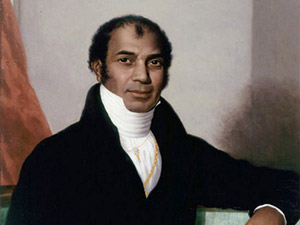 Today, Wednesday 15th October, is slap bang in the middle of National Curry Week.
The event, which runs from the 13th to 19th of October, celebrates over two centuries of Indian restaurants and cuisine within the United Kingdom.
Some 23 million people, just under half of the population, eat curry in United Kingdom every year and those behind the Curry Week forecast that the average Brit will spend nearly £34,000 on traditional subcontinent cooking in their lifetime.
With the average wage coming in at £26,500, that means we spend fifteen months' worth of our salaries on vindaloos, jalfrezis and tikka masalas.
…continue reading The first curry entrepreneur – Sake Dean Mahomet