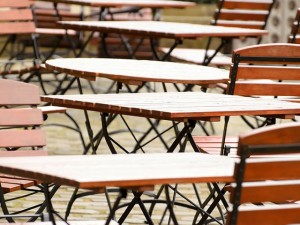 Can you hear that faint sound on the horizon? That, my friends, is the alluring call of the Bank Holiday weekend and this time around it is set to attract people in droves to restaurants, cafes, bars and other such establishments.
And there isn't going to 'just' be a mild upturn in revenue either.
A recent survey predicts customers are going to spend 120% more over the next few days than they would on a normal weekend.
Three cheers for Bank Holidays!
It's just a shame that it's going to be the last one for 92 days…