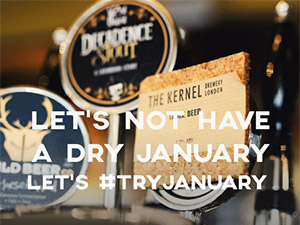 Once the festive celebrations have died down and those credit card bills come through the letterbox after the New Year has been ushered in with a cavalcade of frivolity, many people embark on a month long process of reflection and detox known as Dry January.
Well this time – January is only twelve days away! – many within the pub and restaurant trade are hoping that a new campaign will take over from Dry January and gently guide people into trying new dishes.
Instead of abstinence, the industry wants people to get experimental in what they are calling Try January.