Environmental Responsibility
We acknowledge that CS Catering Equipment has an accountable impact on the environment and, as such, we are continuously working to reduce this footprint wherever possible.
As such, we have set out an environmental policy, with our key aims being:
To comply with all relevant environmental legislation and industry codes of practice.
To prevent pollution in the formulation of our products, and in the operations of our importing and distributing processes.
To set objectives and targets to drive improvement plans and to regularly review our environmental performance.
As a key part of our environmental policy we practice the principles of the 3 'R's: Reduce, Re-use and Recycle
We have adopted a number of initiatives to help achieve this. Examples of such actions are:
Buying recycled goods whenever possible, aiming to purchase products that are 100% recycled.
Looking at purchasing Fairtrade and environmentally sound goods, in particular when concerning refreshments for staff meetings and training sessions. We also endeavour to purchase goods from local suppliers in order to reduce food miles.
Promoting the use of cycling and walking as the means of travel to and from work, as well as to local meetings; also to encourage the use of public transport to reduce carbon emissions.
Seeking to minimize the use of energy in our activities. For example; lights and computers will be switched on only when needed, and not out of routine.
To recycle all office paper, all cardboard packaging and other applicable materials.
Providing all members of staff with their own porcelain cup to prevent the use of plastic/paper cups being wasted.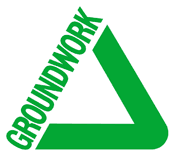 To display our commitment to this policy CS Catering Equipment has achieved the Groundwork National Certificate at Gold Merit level.
Groundwork delivers projects and programmes that bring about social, economic and environmental benefits. They also manage contracts and provide services that can contribute towards promoting environmental sustainability and combating climate change.
At CS Catering Equipment we are always happy to provide our suppliers, customers and the public with information regarding the CS Catering Equipment Recycling scheme, our economically sourced packaging and our green policy.
If you would like a copy of our environmental policy, or have a suggestion that could help reduce our environment impact please contact a member of our team.