Popular Categories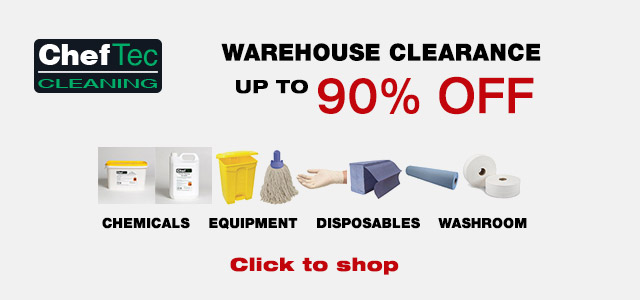 Catering Equipment
CS Catering Equipment is one of the leading suppliers of commercial catering equipment within the United Kingdom.
Our aim is to provide you with the best equipment that is available on the market at competitive and attractive pricing. With our understanding of the needs of the industry and excellent customer service, you can be assured that your purchase will give you peace of mind. From the array of stock suitable for a variety of needs and budgets and our welcoming sales team brimming with advice, we strive to cater for every customer's needs.
We supply a number of brands and have a catalogue that features over 20,000 products, all that are made to last and made to be the best. So whether you are searching for heavy-duty equipment such as combination ovens made by illustrious names such as Lainox, Rational and Lincat, or even disposable crockery and cutlery for open-air functions, you will be able to find everything that you require. However, if your desired product is not available to order directly from our website, then in most cases we can often source the desired item.
Our head office, just outside Leeds and near to the A1, houses a 1,600sq ft showroom which features over 200 products that are on display - with some available for live demonstrations.
With an array so vast and the choices so numerous, do not hesitate to contact a member of our friendly staff who will be on hand to advise and guide you to the relevant and most suitable product for your requirements. From freezers to grills, outdoor furniture to dartboards and chefs clothing through to heated food displays and gantries, everything you could desire to kit out your premises, indoor and out, can be found through ourselves at CS Catering.
Stocking the biggest brands and companies in the catering industry like, for example; Burco, Samsung, Blue Seal, Robot Coupe, Kitchen Aid, Electrolux and Parry our comprehensive catalogue also stocks a whole host of other high calibre names: our range of items is of unparalleled quality. If you are working to a stricter financial guidelines, do not be alarmed as we have options to suit all budgets and you can be assured that they are all of the high standard you would expect
All orders over £75.00 (+VAT) will be delivered to the majority of locations free of charge, a service that we are proud to offer to our valued customers, and special overnight deliveries may be available on certain products if the need necessitates it.
Additionally, we can help source stock an extensive variety of accessories and spare parts, ensuring that crucual components can be found in times of an emergency.
We are proud of the items that we are able to supply and the quality of our service, our commitment to providing catering equipment means our customers continually return and shop with CS Catering Equipment.
We offer over 20,000 products from more than 300 brands

View all brands
Recent Blog Posts