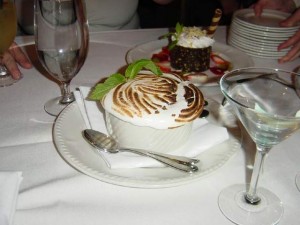 There must be some cruel folk at the BBC.
On one of the hottest days of the summer, the people behind the cultural behemoth that is the Great British Bake Off decided to focus upon desserts and set the contestants the most monumental of tasks: to make and cook a Baked Alaska.
Alternatively known as a lace au four, the Baked Alaska consists of ice cream and sponge cake that's topped with meringue before being cooked in a hot oven before being served.