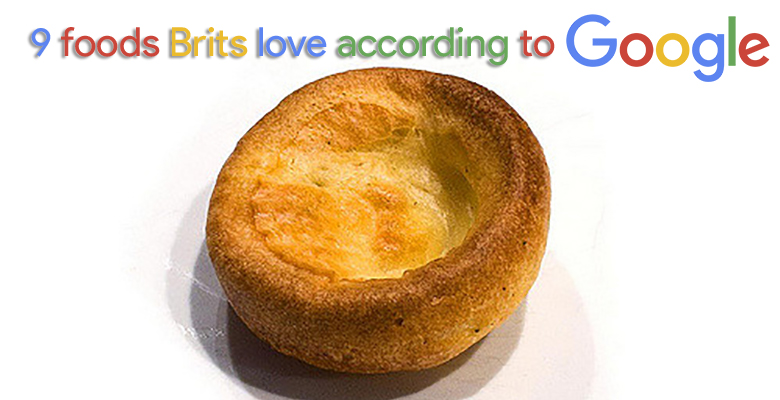 We Brits love our food, and it comes as no surprise that we are big fans of reading and researching our favourite dishes on the internet.
Learning about new recipes is one thing, but with regional and national favourites many of us have our own distinct method or variation, which is leading to more and more experimentation with the 'classics'.
The study was conducted by Google for Business Insider, with the food searches throwing up some very very familiar dishes…
9 – Beef stew
One of the ultimate winter warmers the beef stew has seen online searches increase by over 350% since January 2010.
The rise in searches for beef stew could be down to the resurgence in the slow cooker and slow cooking recipes.
We can't really blame people searching for this excellent and filling dish.
8 – Flat iron steak
Th flat iron steak is a specialist cut from the shoulder of the animal. This cut produces a steak that although a bit tougher than other cuts, is incredibly flavoursome.
In some steakhouses and restaurants it's sold as a slightly cheaper alternate to rib-eye and strip steaks that are of the same grade.
Famous for the increased marbling, the flat iron steak is an exceptional piece of meat.
As with all steak cuts, the rarer served, the better.
7 – Sweet potato fries
A healthier alternative to traditional chips, sweet potato fries are one of the food trends of the past few years.
According to Google the colourful chips have had 12 times the amount of search traffic since January 2010.
We can't really blame people as we prefer sweet potato fries to the traditional version, lighter and just that little bit sweeter, we would have them with every meal if we could!
6 – Soft boiled egg
Much harder to achieve than a hard boiled egg, the soft boiled egg is all about timing.
This probably explains why searches for the food have grown in recent years, with cooks looking to find the perfect method of making the runny egg.
The perfect addition to a summer salad or a health conscious breakfast, proving just how versatile eggs can be, as well as filling.
Plus they look awesome.
5 – Yorkshire pudding
As everyone knows, the best part of a traditional roast dinner is the Yorkshire pudding. We do it properly here in the county, and so we don't blame folk not from Yorkshire searching for the perfect recipe or method to cook them.
Just make sure that you fill your Yorkshire pudding with gravy, otherwise you're doing it wrong.
4 – Sea bass
This might come a little bit of a surprise to many, as sea bass is the most popular fish per Google searches in the United Kingdom.
We don't recommend getting seabass fried, but when grilled, it is an exceptional fish dish.
Light and flavoursome.
3 – Greek salad
The searches for Greek salad seem to correspond to that of the seasons, and unsurprisingly the hot weather.
As a much more health conscious nation, we are looking to reduce the amount of sugar and fat in our diets, the Greek salad is the perfect healthy meal option that is not only filling but has flavours unlike any other salad.
Leafy greens, refreshing tomatoes, sweet and sour crumbled feta, add a dash of olive oil and this is the perfect light healthy lunch.
2 – Fish and chips
If you were to ask any non-British person what our national dish were, you would 99 times out of 100 hear them reply "fish and chips."
And with good reason, fish and chips are the staple for many Brit of a Friday evening, where the tradition of fish and chips still continues.
The health conscious crowd have seen searches surge as we the consumer wants an alternate to the newspaper clad cod, and instead look for healthier tasting sea based treats.
In fact why don't we combine sea bass and sweet potato fries?…
1 – Apple Crumble
The number one food that we the British public have been searching for online since January 2015 might come as somewhat of a surprise.
A very traditional British dessert, the Apple Crumble is probably helped by the popularity of TV shows such as the Great British Bake Off, which pits budding bakers against each other over the course of the late summer and early autumn.
Best served warm with custard, we are huge fans of a bit of cinnamon being added to give a contrasting flavour to that of the sweet apples.
Share