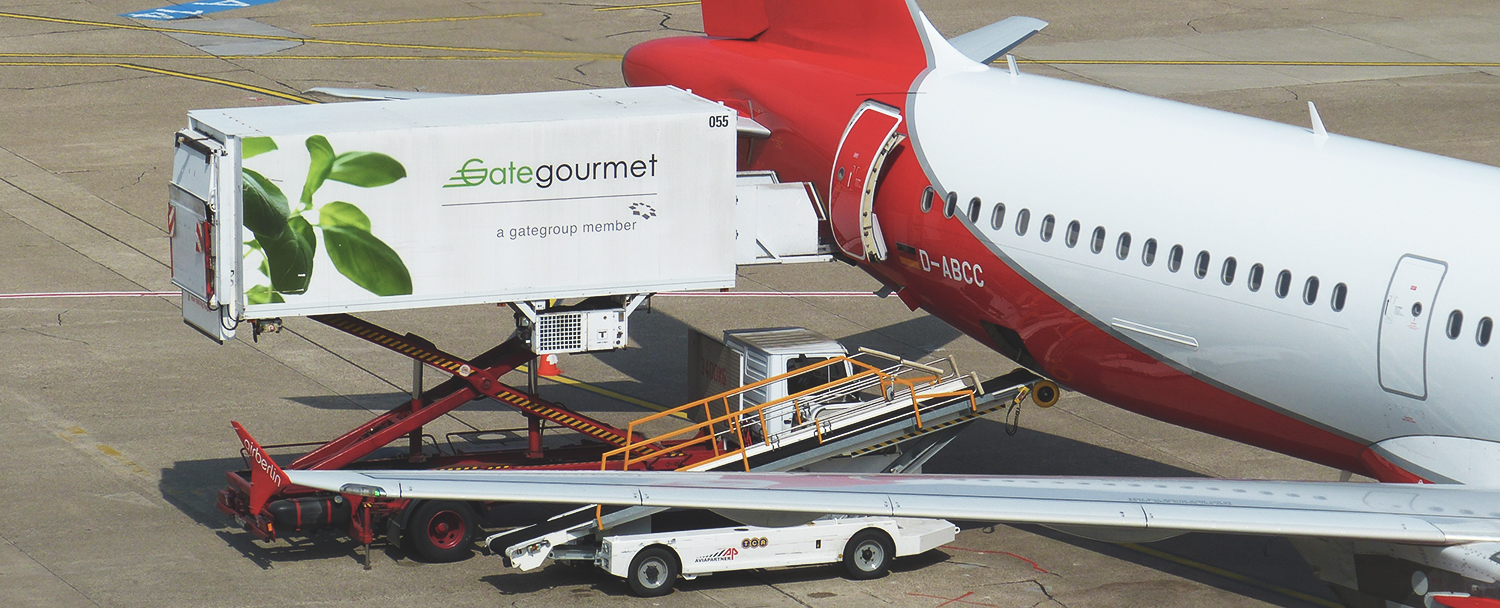 The traditional holiday season is very slowly becoming a myth – at least for those without kids! – you can travel the world for relatively cheap nowadays thanks to the neverending online booking deal sites available instantly.
If you're travelling long haul, then often you'll get an in-flight meal included, it's pretty much par for the course at this point in time.
But how does airplane catering work? You'll be surprised at how the whole operation works for airlines all over the world.
Part cooking, part reheating
Cooking on an aircraft has come a long way, but for the most part, sticking a proper oven on a moving air vessel is either not advised or simply hard to do without massive amounts of power draw when catering for hundreds of hungry passengers.
Instead, there needs to be solid systems in place to get pre-cooked or partially cooked food on to the aircraft without compromising quality and taste.
Ovens need to be lighter and more efficient than their standard kitchen counterpart and end up emulating the look of a safe rather than the traditional windowed ovens and oven ranges we see regularly in professional kitchen environments.
There are no microwaves on aircraft, so these lower-power convection ovens rely on the part-cooked and pre-prepared dishes so that cooking times are lower, meaning lower overall power consumption.
Fan ovens help circulate that heat too, as do the now iconic stainless steel or aluminium trays you get your little meals within.
No power cooling
Refrigeration solutions mean even further power draw, so non-electric options become highly favourable when costs and electricity consumption need to be kept down during day-to-day operation.
Cooling chests are favoured by many airlines, as they use the more passive cold trays and tight insulation to keep drinks and food items cold for extended flight periods.
Many cooling trolleys utilise a large ice pack type 'cooling cassette' that is filled either with a liquid cooling agent or ice to lower the trolley cabinet temperature.
Innovative and reusable, this method results in up to 30 hours of continous cooling without the need for dry ice or electricity.
Leaving a bad taste in the mouth
The taste of food made for air passengers does often get a lot of unfounded bad rep, that's due to a number of factors outside of a chefs control and one of the reasons that innovation is so key to airplane catering.
There are plenty of innovators within the airplane catering industry that have changed the way in which we all enjoy air travel, with LSG Sky Chefs being one of the biggest such companies on the planet.
LSG work directly with airlines to create menus that match that brands aims and objectives, whilst creating dishes that still taste great when travelling at altitude.
Airplane food facts you might not know
Meals are often planned up to a year in advance – Every ingredient used is counted. Amercian Airlines once saved over £35,000 per year simply by removing a single olive from the salads they served on board. With flight prices constantly fluctuating, it actually pays to know what you're going to be serving well in advance.
Food tastes different when in flight – Cabin pressure, lack of humidity and even take off pressure all combine to dull up to one-third of our taste buds and therefore our perception of food. Science has even proven the sound of aircraft engines further dull or deaden your tongue, meaning bland food unless seasoned almost excessively.
Most airplane food is made 10 hours before it's eaten – Generally, your food is prepared 10 hours before it's served, with chicken usually cooked 60% of the way and steak only 30% done before being blast-chilled to a partially frozen but not edible state before it even hits the runway.
Food has to pass through its own departure lounge and gate – Whilst you're waiting in the airport terminal, eager to jet off somewhere exotic, your in-flight meal is sat in it's own refrigerated departure lounge before 'boarding'.
Delayed flights mean delayed food – If a flight is delayed then usually any food that is supposed to have taken off with it, is thrown away and replacement meals ordered in place of these wastages. This is costly and wasteful but the alternative is even worse, in 1992 an Aerolineas Argentinas flight from Buenos Aires to LA saw 76 passengers get poisoned by cholera-infested shrimp so badly that even one passenger died!
The pilot and co-pilot eat different meals on many flights – Whilst this isn't strictly true for all airlines, many insist on the pilot and co-pilot eating different dishes to minimise the risk that both fall ill.
Share