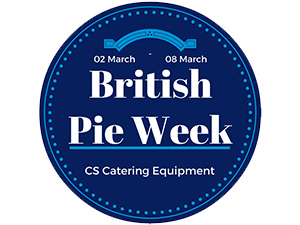 After featuring a number of products that will allow you to showcase your wonderful wares during British Pie Week, we now are turning attention to those utensils which will help you achieve pie perfection.
Steak and ale, chicken and mushroom, apple, rhubarb (something that we're partial to in all honesty) or four and twenty blackbirds, the pie's filling is quite important. But perhaps even more so – especially to those passing customers who – is the presentation.
Be it shortcrust or puff, filo or choux, making sure that the pastry is spot on can make or break a pie. And so, ensuring you have the right tools to hand is extremely important.