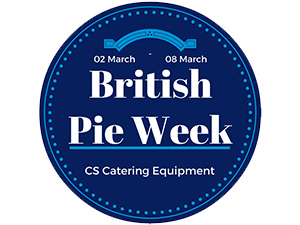 After featuring a number of products that will allow you to showcase your wonderful wares during British Pie Week, we now are turning attention to those utensils which will help you achieve pie perfection.
Steak and ale, chicken and mushroom, apple, rhubarb (something that we're partial to in all honesty) or four and twenty blackbirds, the pie's filling is quite important. But perhaps even more so – especially to those passing customers who – is the presentation.
Be it shortcrust or puff, filo or choux, making sure that the pastry is spot on can make or break a pie. And so, ensuring you have the right tools to hand is extremely important.
Feel free to check out our full feature by following this link.
Pastry knives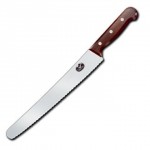 A kitchen knife is the chef's best friend and the same applies to pastry and baking. Characterised by their slightly serrated edges, a pastry knife allows you to work in a fine and precise manner, guaranteeing exception results. With a riveted rosewood handle and high quality stainless steel blade, we really recommend that you take a look at Victorinox's signature pastry utensil.
Lattice roller
If you want to create an attractive pastry top but without ornamental cutting and artwork, then a lattice roller is a must have accessory. By partially covering your pie with an overlapping array of pastry strips, you can not only create a decorative aesthetic but you can also promote your filling – perfect for deserts!
For individual pies any establishment will find a welcoming home for our Matfer's range of extendable dough cutters will prove to be a really invaluable tool to have!
Pastry brush
Never forget your pastry brush, especially if you want to achieve an alluring and inviting golden brown finish to your crust. Available in three sizes and two different designs, with ergonomic wooden handles and flat bristles, Vogue's selection of beautifully design pastry brushes look and act the part.
---
Share