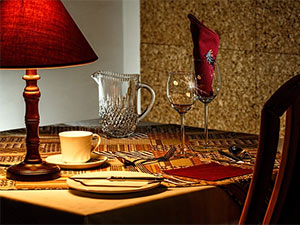 Kevin Jenkins, the UK and Ireland Managing Director for Visa Europe, uttered the words that put a smile on the faces of a large proportion of the hospitality and catering sectors where he announced that there was "no evidence of a New Year hangover on overall consumer spending."
And in further good news, Jenkins also noted that there was a "solid increase in year-on-year spending."
Data from a number of industries were monitored and once all the information and collated, processed and compared to previous figures, it was the hospitality and catering sectors which reported the strongest increase in spending volumes.
The 9.7% rise recorded from last month led the way, with food and beverage sales following after showing a near 5% year-on-year upswing.
All-in-all, this suggests that the entire sector is set to remain on a trajectory of steady growth over the next few months with events such as Valentine's (which we just celebrated or commemorated), Easter and upcoming Bank Holiday Weekends providing continued revenue opportunities for hotels, restaurants and bars.
"Beating the January blues was a key reason for the rise as eating out and early holiday bookings have contributed to a near 10% spending boost in the Hotels, Restaurants and Bars sector," Jenkins added.
Speaking on these results, Paul Smith, an economist with the financial services company Markit said: "January's UK Expenditure Index signalled the on-going expansion of consumer spending at the start of the year, led in the main by a further improvement in high-street spending.
"The latest data," he continued, "adds further to the view that the UK economy continues to expand at a solid [rate]."
This increase during the first month of 2015 was supported by a larger quantity of spending taking place on the High Street.
---
If you're wanting to take advantage of the current positive trends that the industry is showing, don't forget that CS Catering Equipment provides a wide range of appliances, utensils, accessories and clothing designed for the hospitality and catering sectors.
Share