At least 4.4 billion plastic straws are estimated to be thrown away every year. That's a staggering amount of waste for a product we use once!
The trend of moving towards more eco friendly alternatives to plastics and more sustainable products is continuing, helping the environment and reducing wastage. Larger chains like Disney, McDonalds, Starbucks, Pret a Manger and Wagamama have been either completely replacing plastic straws for paper – or at least offering them as an alternative.
But whilst the switch to paper straws has hit the headlines, there's a whole host of eco friendly alternatives to various catering consumables we use every day.
One of the huge benefits of plastic is that it's very versatile and can be used for so many different types of products, however the environmental impact it is having on our planet is worth considering.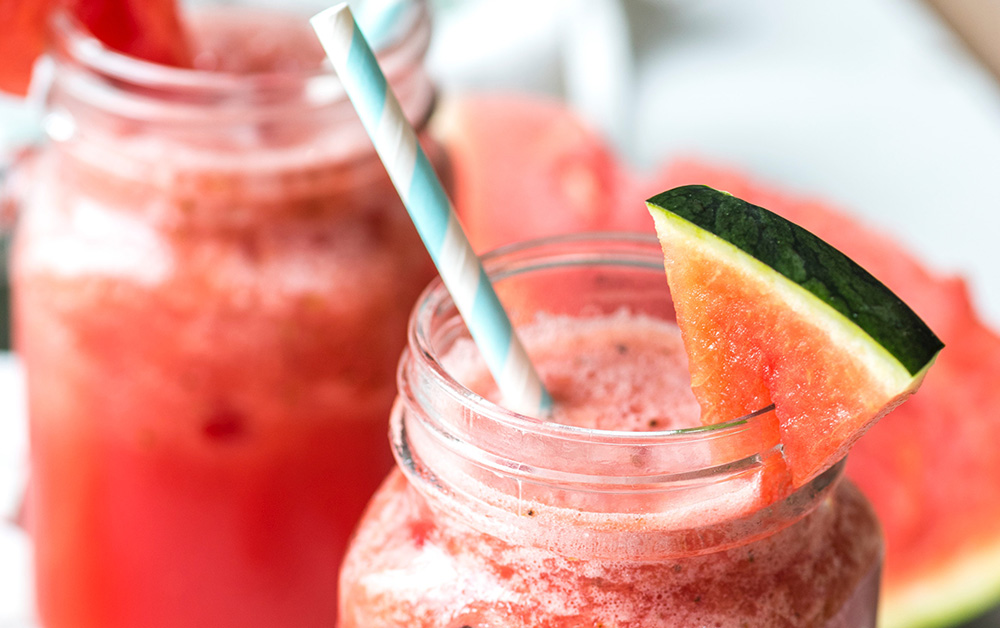 What are the alternatives?
There's various different designs and materials being used to replace plastic, and new ideas and materials are being designed and developed constantly.
CPLA – Compostable Bioplastics: You may have used some of these without even realising it. CPLA is a type of plastic that is compostable. It can be made from almost any sugar, such as corn starch, sugar cane, or sugar beet. Just as versatile as your usual plastics, it can be used to make straws, cutlery, cups and various consumables.
Birch Wood: Naturally grown and compostable, Birch Wood is used to create cutlery, bowls and plates – with a big benefit of adding a rustic look/feel to the customer experience.
Bagasse: Created from a byproduct, Bagasse is the dry pulpy fibrous residue that remains after sugarcane is processed and its juice extracted. This can be turned into pulp and used to manufacture a material suitable for bowls, plates and food containers.
Bamboo: Completely renewable, this material offers a unique look, feel and texture. It's used to create trays, food cones, chopsticks, skewers and tongs. Bamboo is strong and sturdy but also biodegradable.
Paper: When produced with renewable and sustainably sourced paper, products can be created such as paper straws and paper plates. Paper is widely recycled and biodegrades quickly and safely.
Palm Leaf: Products made with this material are highly sustainable and will biodegrade into the earth quickly and safely. They also provide a different finish every time – no two items look exactly the same.
Different materials have their own benefits and unique properties, some can provide both a ecological benefit as well as an improved look or feel.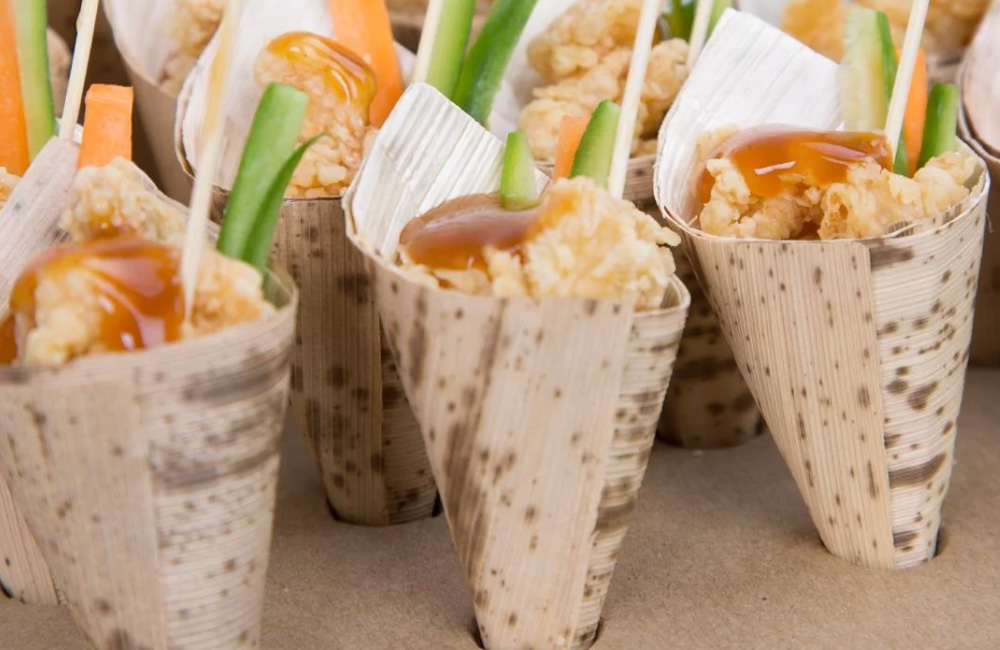 Marketing and the Environment
As well as being better for the environment, making the switch to biodegradable consumables helps you make a statement.
It can show to your customers that you're conscious of the environmental issues of operating a catering business. In today's competitive climate, that can be a great selling point for choosing you – and helping reduce plastic waste at the same time.
You can add something new and keep customers curious and engaged with the wide variety of eco-friendly cutlery, crockery and drinkwares you can introduce. Often these products can also add a premium feel to your offerings, due to the textures and materials of wood and paper.
Across the world a large amount of our waste is plastic, and we can help reduce that when possible by switching over to these more environmentally friendly alternatives.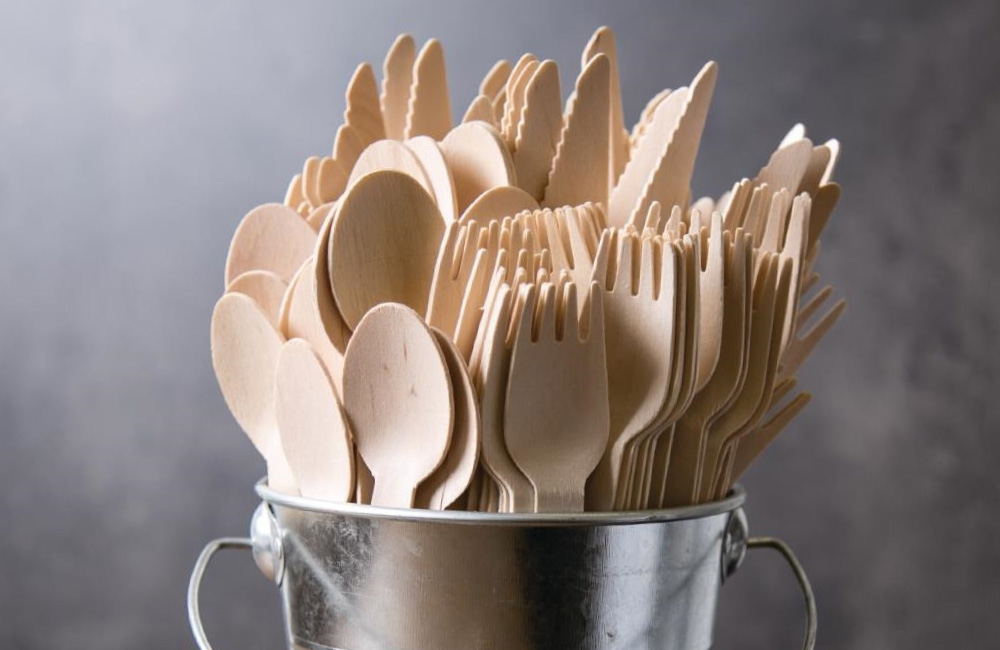 We offer a wide range of biodegradable cutlery, crockery and straws that allow you to serve your customers favourites in new and interesting ways. As an alternative to paper straws we also offer CPLA straws, which compost in under 12 weeks in commercial composting facilities.
These include bagasse bowls and plates, bamboo chopsticks, CPLA straws and even birch dipping pots. See if there's something to suit your food and drink offerings.
Share