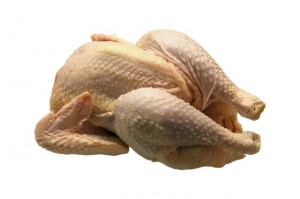 It's the bug that just refuses to go away and once again the potentially nasty campylobacter bacterium has been back in the headlines once again.
Health officials have said that many chickens sold within the United Kingdom are being sold with the bug present due to poor practices within the poultry industry.
People at Public Health England claim that without sufficient legislation in place then the entire industry will be slow to bring in improvements and changes to could reduce the threat of contamination because they fear it will drive up costs.
This warning came at a time when the Food Standards Agency were preparing to release a survey assessing campylobacter levels on chickens being sold at some of the country's leading supermarkets.
"There are some thoughts that the way the industry were allow biosecurity breaches that could lead to campylobacter infections spreading," said Dr Frieda Jorgensen.
According to reports, it is estimated that some 60,000 people end up seeking medical advice – either by visiting the hospital or going to see a doctor – though it is believed that the total number affected could be closer to 500,000.
Typical symptoms can include mild stomach pains, fevers and diarrhoea.
However people should not worry too much. Even though the presence of campylobacter and other pathogens isn't a good thing, it is fairly easy to eradicate at home. As long as poultry is prepared properly and cooked thoroughly and cooks follow all sensible hygiene practices then the risk of any upset stomachs should be minimal.
It is believed that the Food Standards Agency is currently trialling new methods in two of Britain's major abattoirs in a bid reduce bacteria levels. One of them involves blasting the carcasses with liquid nitrogen, the other techniques utilises a combination of ultrasound and steam to blow away the pathogen.
Share