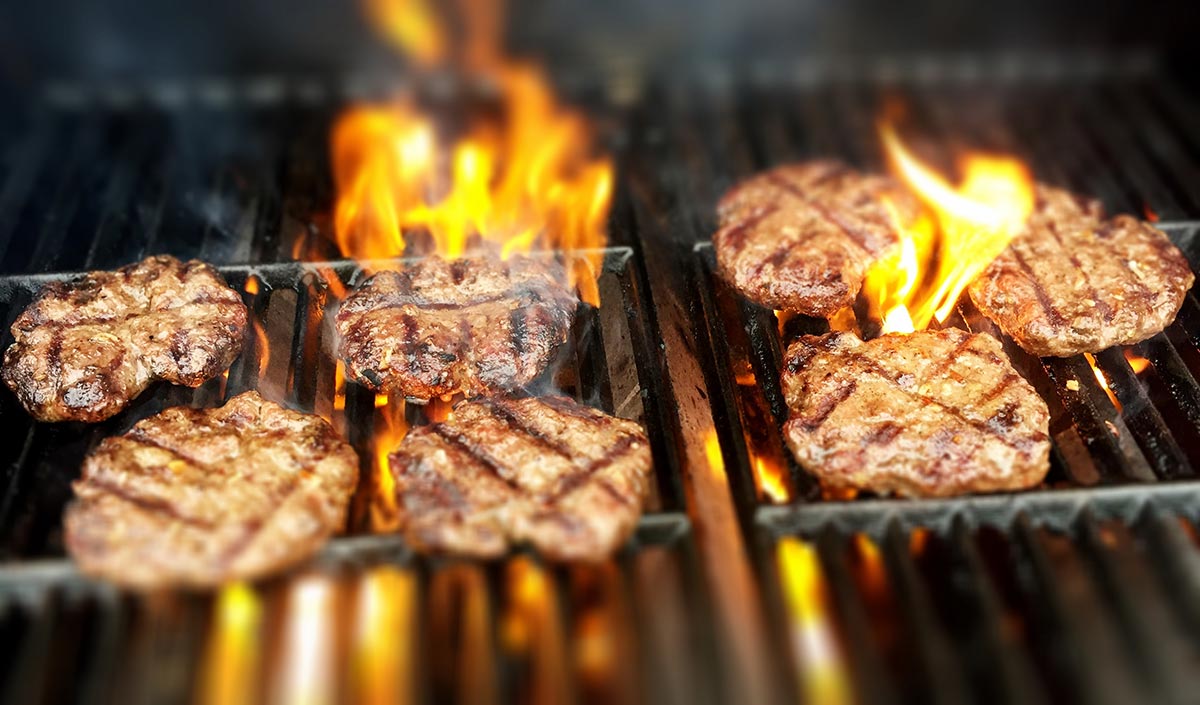 When you think of grilling there are some preconceptions that are wrong in many ways.
One key thing that separates grills, griddles and chargrills from almost all other kitchen appliance: the lack of requirement for needing anything else to get started.
Almost all other kitchen appliance needs an accessory to get going, with a griddle you're good to go before you even fire it up.
But what options are there? How do we differentiate between say a chargrill or a salamander grill?
Let's lay it all out on the table:
What is a chargrill?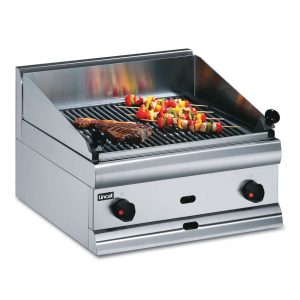 A chargrill uses a grill with the heat source – usually gas-powered – underneath.
Older style chargrills may have hot lava rocks underneath that hold the heat from a gas flame.
These lava rocks take quite a while to heat up, which although isn't a problem is definitely one of the reasons that we've seen more and more chargrills go fully gas.
If you want that barbecue flavour though, there aren't many other options that offer the authentic taste of lava rock chargrills.
Newer models imitate the lava rock by having a protective shroud above the flames that allows fats and oils to fall on.
The oils and fats carbonise, helping to create that smokey flavour associated with barbecue-style cooking.
Sometimes referred to as a charbroiler, these quality bits of kitchen kit are popular in diners, steakhouses and catering businesses that want to replicate the smokehouse barbecue food style.
You'll need a thorough cleaning method though if you want to own one.
A full strip-down and cleaning of the burners and drip trays will need to be done at the end of every shift.
What is a griddle?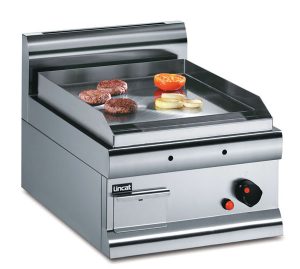 Popular in small catering operations and businesses that serve breakfast options – who doesn't love a fry up! – or the classic greasy burger.
Griddles are made up of a thick metal surface made of stainless steel which needs to be oiled or greased to prevent food from sticking.
Where the griddle becomes a powerful tool is in the ability to have targeted heat zones powered on or off at specific times or during busy periods.
The heat retention properties of the metal cooking surface also means that you can keep food warm without burning should you want to pre-prepare specific dishes or foodstuffs.
A griddle does need constant scraping whilst food is being cooked to remove fat, food debris and general grime build up.
Most will include a grease channel on the outer edges or in a corner that allows for all this mess to be easily scraped into then removed.
For the most part, you'll find griddles with flat metallic cooking plates, but some do have groves for that seared effect on foods.
What is a contact grill?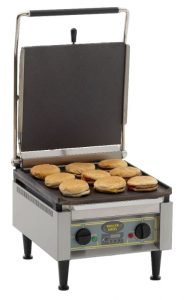 Possibly the fastest of the cooking options so far, the contact grill works by cooking your food between two heated surfaces.
Where a contact grill beats other methods is the flavour sealing properties.
Contact grills also see less shrinkage than conventional grilling because the food is cooked at the same time on both sides.
The result is quickly cooked, succulent meats and fish that taste simply stellar.
Like the griddle surface, it's good practice to wipe the grill surfaces down regularly to avoid burn-in and clear debris.
One of the best attributes of the contact grill is the ease of use.
Food cooks uniformly on both sides meaning that you end up with repeatable results based upon timing with each usage.
That makes a contact grill perfect for multiple dishes, from paninis to burger patties these are versatile pieces of catering kit.
What is a salamander grill?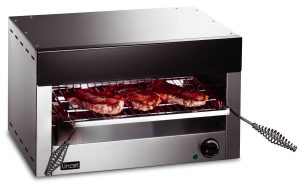 Somewhat like a combination of the previously mentioned grilling machines, a salamander grill places the heating element above the cooking surface, and in some cases even includes a heated section beneath the food too.
You'll typically find a salamander grill above a cooking range, so that kitchen staff and chefs can get easy access without losing focus on other cooking tasks.
The upper grill section can come in a range of options, fixed or adjustable.
Often using ceramic broilers to improve the quality of your steak, give dishes that golden crust and simply alleviate the load on your other cooking equipment.
Usually eye-mounted, this makes it easy to monitor the entire cooking process of your dishes meaning complete control when you need it most.
The advantage of the wall mounting above an oven range is that you don't sacrifice any worktop or floor space for a cooking unit that potentially would only be used for specific dishes such as steaks.
Extremely high cooking temperatures mean that cooking with a salamander grill means faster cooking times than standard too, but they also work well for finishing dishes for attractive dining options
How to choose the right grill for your business?
You shouldn't have to adapt your kitchen to the equipment you need, but ultimately choose equipment that should adapt to the needs of your kitchen.
That's why it's important to assess why you need a grill in the first place.
Meats & Fish

Grills in all forms are adept at preparing meat and fish cuts, as with direct high heat application sears the surface, which effectively seals in the flavours contained within.
Fats and oils within meat and fish cook faster with this application of intense heat, and this direct heat often creates a charred or seared look that makes these cooked meats and fish just that bit more visually appealing to diners.
Oven cooking doesn't quite achieve the same end result, taking much longer and without the associated visual appeal.
We recommend: A chargrill would be a great all-purpose option for iconic meats and fish
Fast food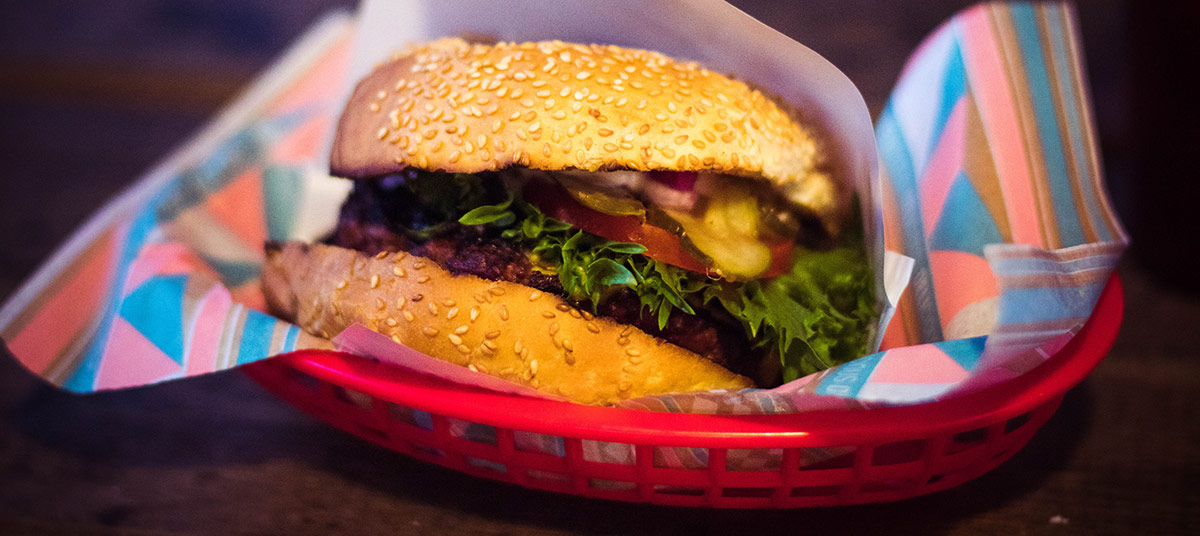 Commonly used in fast food restaurants, commercial grills are great for cooking a whole host of foods in super quick time.
Customers want to see and smell their food cooking, and the grill is a key component of most businesses that focus on fast food such as burgers and chicken.
Instead of greasy food, with the right grill, you can produce healthy dishes that not only cook quickly but incredible too.
We recommend: A griddle is a perfect option for perfect burger patties and chicken dishes that are popular with diners.
Cafes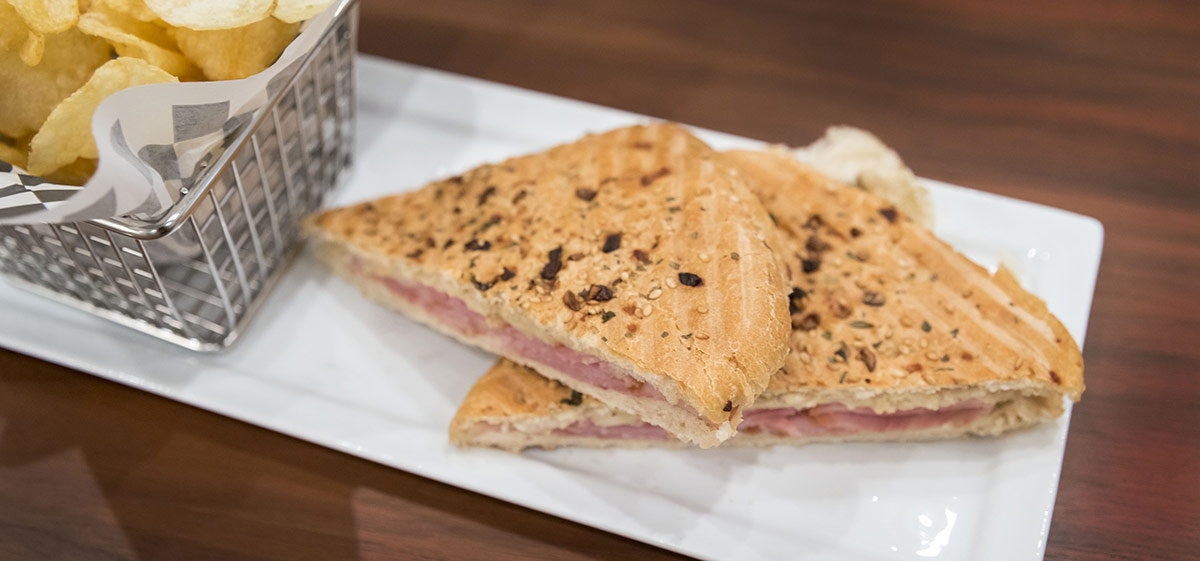 In most cafes, snack foods are a key to most small and medium cafes.
Grilled sandwiches and snack foods are a gerat way to offer hot food without needing a huge kitchen or food preparation area.
Light bites that take mere minutes to prepare are going to be a key component of any good quality cafe.
We recommend: An all-purpose contact grill can make paninis, grilled sandwiches and even burgers should you want some variation.
Steakhouses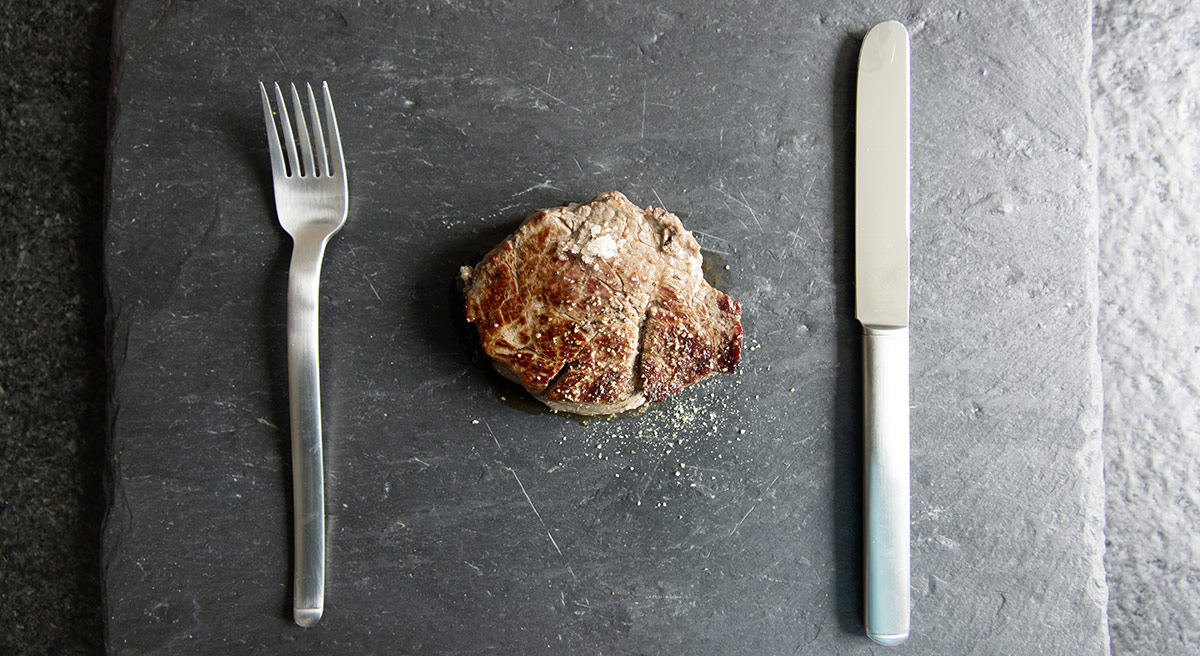 It would be silly of us to tell a steakhouse how to make and prepare their prime cuts of meat.
But for the most part a major component in any steakhouse will be the grill – especially with seared meat playing a crucial role in profitability.
We recommend: Much like burgers and fish, a chargrill gives your steak that true look and feel associated with cuts of beef, whilst the smokey flavour adds another layer to the taste of your food.
Still confused? Well, don't be! Give our sales team a call on 01977 687 665 to have a chat about what grill would be best suited to your business aims and objectives.
Share