MONO Equipment provides a comprehensive range of specialist convection ovens and essentials that have been specifically designed for the constantly evolving and demanding needs of the bakery, fast-food and confectionary industries.
Their specialist catering equipment can be found in many independent artisan bakeries in the United Kingdom, as well as many high profile retail chains, and their most popular items are now available to purchase through CS Catering Equipment.
Introducing MONO Equipment
Innovative equipment for traditional baking
MONO was officially founded in 1948, but the seeds of their formation were sown during World War II when D Ayres Jones went to work at his parents' bakery in Swansea. Faced with a heavy workload and not enough hours in the day, Jones designed a machine which could mechanically mould dough pieces. Unsurprisingly, this time-saving piece of equipment was soon in demand.
From those early days in South Wales, the business originally known as D Ayres Jones & Company has grown exponentially, evolved and become one of the most recognised brands in the catering equipment sector.
Over the years the company – which has a presence in over fifty territories across the world – has invested heavily in research, development and innovation. At the heart of their main facility is their on-site bakery. Erected over three decades ago, this purpose-built area allows MONO Equipment to rigorously test their appliances as well as giving potential customers the chance to see how their ovens and accessories work in a would-be commercial environment.
Here are a few of the products that we are initially supplying:
MONO Compact 324 Convection Oven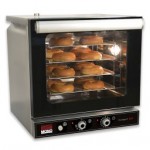 The smallest oven in MONO's range, the Compact 324 is the perfect model of choice for catering premises where space is at a premium. And thanks to its small footprint and 13amp plug, the oven can be transported from site to site with ease.
Bi-directional fan for even heat distribution
Space for four trays
Temperature range: 20-270°C
Our Price: £620
MONO Compact 434 Digital Convection Oven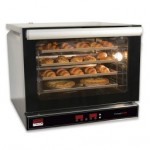 The 434 Digital Oven is stackable and shares many of its features with the 324 range, but is instead operated by a digital control panel. This intuitive operating process is capable of storing up to twenty individual programmes which expedites preparation times and allows multiple users and sites to achieve uniformity for their products.
Stainless steel chamber
Bi-directional fan
Manual steam function
Our Price: £716  £690 
MONO Compact 644 Digital Control Convection Oven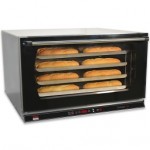 MONO's top of the range 644 Digital Convection oven incorporates and the features and mod cons that you would expect from such a unit. With additional space for a fourth tray, this oven is the ideal appliance for medium-to-high volume bakeries and eateries that need consistency and additional cooking cavity capacity.
The 644 also has dual bi-directional fans and a simple and easy to use control panel which can store nine separate heating programmes.
GN1/1 Compatible
Temperature range: 20-250°C
Stainless chamber
Two bi-directional fans
Our Price: £1,757 £1,488
Share