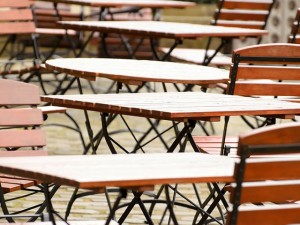 Customer spending in the foodservice and catering industries may be on the rise, but according to a further report, conducted by EBLEX, there is no room for complacency in the weeks and months ahead.
After tracking customer behaviour, the latest trends and the potential for opportunities, the study has revealed that the cash splashed by consumers has grown by 2%. Yet despite these extremely positive signs some parts of the sector are flagging whilst others represent an untapped resource of revenue, according to analysts.
One example given is that in quick-service environments, the typical customer appears to be male as females have begun to desert such establishments.
It is a similar story in the case of pubs too, as the report states that visitors under-50 are increasing but those over-50 are beginning to stay away.
But what are the trends that are just beginning to emerge? What culinary ventures are predicted to be hot hits in 2015 and beyond?
One is slow-cooking. "Slow-cooking is going through a revival; it brings out the flavour of the meat and enables caterers to use a variety of cost-effective beef and lamb cuts to create wonderful dishes," Hugh Judd commented.
The market is expected to continue being strong for those involved with street catering and pop-up outlets, and for those who like to bring foreign tastes to British stores. The market leader – at the moment – in this area is American influenced menus, but themed-dishes from Southeast Asia, Lebanon and Italy pushing those Southern US flavours hard in terms of volume.
Then there is the prevalence of what has been described as the 'celebrity cooking' platform; menus which include explanations on how food is expertly prepared. One such example, which is quoted in the report, goes as follows: "smoked low and slow for eighteen hours over hickory and fruit woods" – for when smoked meat just won't cut the proverbial mustard.
"The UK foodservice market is an exciting place to be at the moment, with so much innovation delivering new concepts and formats," Judd is quoted as also say.
It is safe to say we know how exciting and innovative the industry is and we hope it continues in rude health for many years and decades to come.
Share