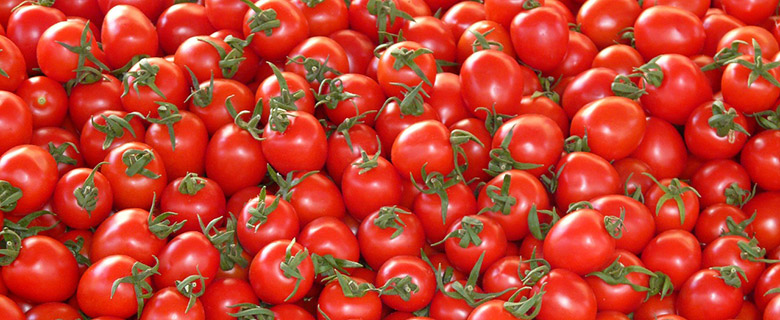 Nobody quite knows exactly when it began, or what motivated the first tomato to be thrown across the streets of Bunol. Not that anybody complains now mind, given that the annual tomato festival, headlined by a massive food fight, draws in the crowds and revenue to the generally sleepy Spanish town. Importantly though, it's a lot of fun.
Today (26th August), La Tomatina takes place. This year's event is (believed to be) the 70th anniversary of the event and thousands of people are expected to gather together in the narrow streets of Bunol, throw tomatoes around, generally get messy and then jump in one of the rivers that intersects the town to try and clean up a little.
Like we said, it's a lot of fun.
But, as we also said, nobody really knows where or why it originated.
According to a bit of searching around, twenty years ago the Wall Street Journal tried to find out and in one of the very first articles on this subject, had this to say about the festival:
"The celebration was originally a religious one, to [honour] Bunol's patron sain, San Luis Bertan. One year (either 1944 or 1945) there was a tussle during a procession and some boys tossed tomatoes. A few say it was prompted by village rivalries. Some say it was a joke."
Basically, nobody quite knows, though an amateur historian from the Valencian town has his own interpretation, one that's filled based around political resistance:
"This village was against Franco," noted Miguel Sierra Galaraza. "Throwing tomatoes at the priest and mayor was a way to protest against authority."
Conversely, a third origin story states that the mass tomato brawl started when a bunch youngsters were having fun and being atypical teenagers messing around. The problem was that there were a number of floats in town and one of the youths caused somebody to fall off a float. So enraged was this person that they picked up some tomatoes and "started throwing them at everyone in sight."
Over the years pretenders have popped up, hoping to cash in and capitalise upon La Tomatina's popularity. Copycat events have been established in America, with Reno, Nevada, and New York hosting tomato fights in recent years. But the original, in our opinion is the best.
So head over to Bunol on the last Wednesday in August, hand over your participation fee (the city council had to implement a fee and ticket based entry system to control the amount of people that turned up and pay for the small army of staff that police the event) and enjoy the fun.
But do remember to wear goggles because tomato juice can sting if it gets in your eye!
To go alongside La Tomatina, we've opened up our recipe book for the first time in a while and come across this timely Mediterranean dish. And yes, it does feature tomatoes…
Ingredients
500g Chicken thighs
400g tomatoes – chopped
250ml Chicken stock
2 garlic cloves – sliced
1 carrot – diced
1 tbsp olive oil
1 tsp mixed herbs
Salt
Pepper
Recipe
Heat a saucepan over medium flame, add the oil.
Once the oil is hot, add the chicken things (skin side down) and brown.
When browned, remove the chicken and leave to rest.
Add the onion, carrot and a pinch of salt to the saucepan. Fry for 5 minutes, or until the onions are soft.
Then, add the garlic and cook for a few minutes.
Return the chicken to the pan and tip in the stock, herbs and tomatoes.
Season a tad, cover and leave to simmer for 20 minutes.
Share