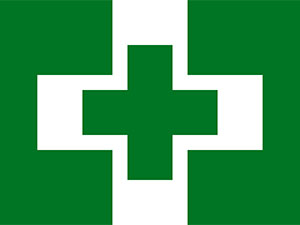 Some tough sentences have been proposed for those who breach health and safety guidelines when it comes to food preparation.
These new guidelines – which are yet to be ratified – could see people face a potential fine of 700% of their weekly income or 18 months in prison, though this is only for the most severe of offences.
There are also suggestions that businesses determined to be "micro" (companies who turn over less than £2 million per annum) may be forced to pay around £120,000 for serious breaches whilst "small" businesses (those who have a turnover between £2-10 million) could be handed a £450,000 bill.
In comparison to current guidelines, the maximum fine that a magistrates can impose at the moment can hand down is £20,000, though the Crown Court does hold the right to issue more substantial fines and hand down a maximum two-year custodial sentence.
Food offences include poor hygiene standards in kitchens, as well as a failure to properly prepare food and events that lead to customers contracting food-poisoning.
"This is a consultation," said Michael Caplan QC, who is aiding in the drafting of these new sentencing suggestions. "We are interested in hearing feedback on our proposals so we can develop [punishments] which people understand and have confidence in."
"We want to ensure that these crimes don't pay. They can have extremely serious consequences and businesses that put people at risk by flouting their responsibilities are undercutting those that maintain proper standards and do their best to keep people safe," Caplan continued.
According to the document which the consultation panel is, in part, working off; 220 individuals and a further 60 organisations were sentenced for breaking current regulations relating to food safety and food hygiene.
The Sentencing Council also heard that nearly all of those cases were heard in magistrate courts and that custodial sentences were a very, very rare occurrence and were typically suspended.
The current consultation process will run until February 2015 and can be viewed via this link.
Don't forget that we sell and supply a wide range of cleaning and safety equipment that is designed for the catering and restaurant trade. These include all the cleaning chemicals and accessories that are needed to keep the kitchen workplace spotless, but also laundry devices that will enable you to wash and dry staff uniform and linen and much, much more.
By Kzaral [Public domain], via Wikimedia Commons
Share