Demand for meat-free food increased by 87% in 2017, and last year the UK launched more vegan products than any nation. And that shows that our tastes and ethical values may be changing, with some opting to cut out meat for health reasons, some are doing it to try something different, and others for the ethical reasons behind it.
More than a quarter of our evening meals are Vegan in the UK. And with this diet becoming more popular than ever, the bigger brands have started to get involved. On all ends of the spectrum, from fast food, to bakeries and supermarket foods, companies want a slice of that meat-free market.
Going viral on social media, high street bakery Greggs has been getting attention from the masses, after they launched Vegan Sausage Rolls. These had a bit of a marmite moment, with some people loving them, and others absolutely hating them. Priced at only £1, they were originally only launched at selected locations, however this month they are now going to be available in all Greggs locations (over 1,600 of them!).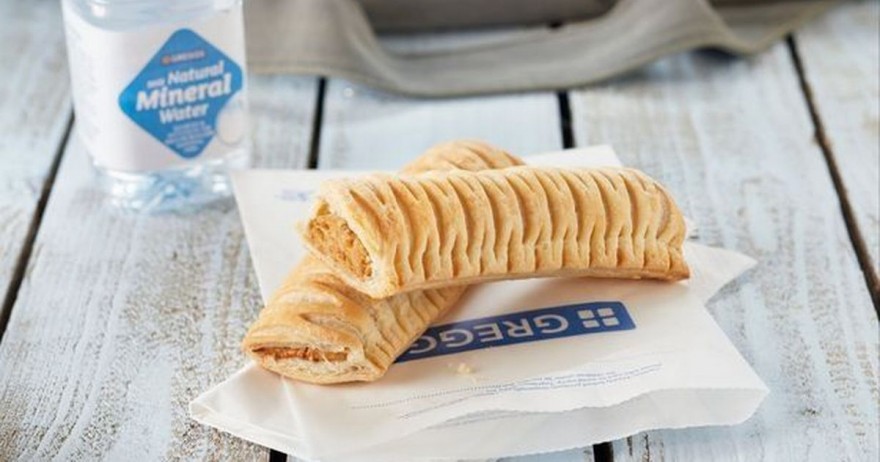 The interestingly-named "Bleeding Burger" has also being going viral across the world – essentially a vegan burger that's made from mushrooms, coconut oil, plant-based protein and beetroot juice (which gives it the bleeding effect when bitten into). TGI Fridays, the American restaurant chain, has launched their version for 2019 – adding a meat-free and vegan friendly option to their menu.
What exactly does vegan mean, anyway? Everyone's familiar with vegetarianism, but not everyone is certain on what a vegan can and can't eat. Essentially, a Vegan diet excludes any animal products of any kind – such as meat, eggs, or dairy products. It also includes using animal products, such as leather.
It also accounts for various health and dietary benefits, however there's often a lot of debate between vegan supporters and meat-eating supporters on the overall benefits versus drawbacks of a fully vegan diet.

And for dessert, there's ice cream. Yes, you read that right – vegan ice cream from Ben & Jerry's. They launched their new flavour "Coconutterly Caramel'd" in the UK at the start of the year. It includes vegan Fairtrade ice cream, caramel, cookies and chocolate chunks.
With restaurants, cafes and food brands now adding various vegan and vegetarian food options to their offerings, with fast food giants McDonalds also adding various (uncertified) vegan and vegetarian options to its menus – it's now a matter of time before it could become the leading diet in the UK.
Whether you're a die-hard meat lover, curious about a meat-free diet or a long standing vegan advocate – the fact is that it's a growing trend that all catering businesses should be keeping a close eye on!
Share