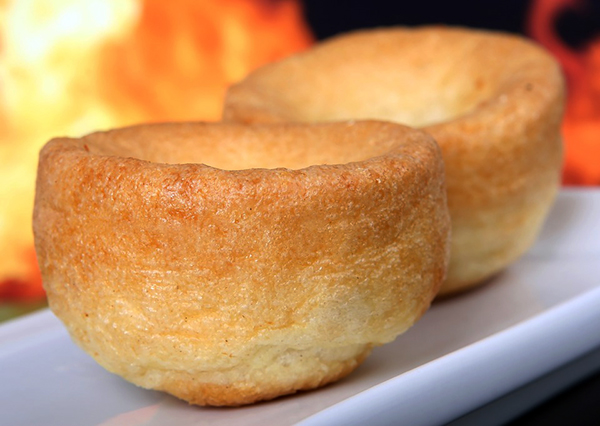 Some might say the best food to come out of Yorkshire, the classic British Yorkshire Pudding is often enjoyed across the United Kingdom, alongside a traditional Sunday lunch.
Celebrated on the first Sunday of February every year, British Yorkshire Pudding Day is a day people put that extra bit of effort in and enjoy a delicious Yorkshire Pud with their lunch.
The savory pudding has been part of British culture for hundreds of years, created from eggs, flour and milk and cooked at higher temperatures, giving them a puffy, dished appearance.
Crispiness, the size and the shape of a Yorkshire pudding varies depending on the cook – some like them smaller, some like them to be slightly crispy, others like them to be soft and fluffy.
Usually they are served as part of a meal, with gravy – although it's not unheard of for people to combine sausages and Yorkshire puddings, with gravy – creating a meal in itself. This writer likes his puds nice and crispy, creating a "gravy reservoir" – delicious!
Popularity of the Northern delicacy has spread internationally, with the United States celebrating their own Yorkshire Pudding day every October.
In 2018 some online recipes called for adding maple syrup or jam to a Yorkshire pudding, breaking the mould of them typically being known as a savoury meal food, rather than a dessert.
Yorkshire Pudding Variations:
There's also been many variations created in recent years, too. Including:
Yorkshire Pudding Pizza: Large puddings as a pizza base, with the tomato base, cheese and pepperoni toppings on top.
Yorkshire Pudding Sandwich: A filling is placed inside, and the pudding is folded in half, creating a "sandwich".
Yorkshire Pudding Wrap: Essentially the beef, vegetables and gravy from a Sunday lunch put inside a big Yorkshire pudding and rolled up into a wrap.
Yorkshire Pudding Doughnuts: Glazed in icing and sprinkled in cinnamon, and eaten as a sweet treat.
Yorkshire Pudding Dessert: Combined with ice cream and golden syrup. Yes, really!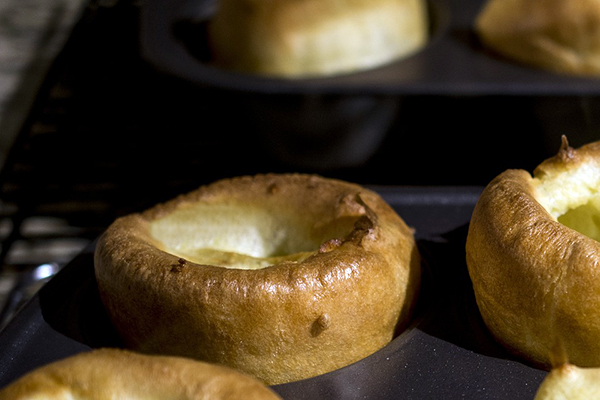 One thing we can all agree on, though, is they're very tasty. Enjoy some with your next Sunday lunch, perhaps even try mixing it up and trying some of the wierd and wonderful versions above!
One thing that makes them taste even more delicious is creating your own. They're simple to make, and creating your own favourite Yorkshire Puds style is a vital life skill.
Classic Yorkshire Pudding Recipe (makes 12 puddings)
You'll need:
– Muffin/Cupcake Tin with 12 compartments
– Vegetable Oil, Sunflower Oil or Beef Drippings
– 2 large eggs
– 100g plain flour
– 100ml milk
Let's get started:
1. Preheat the oven to 225°C or 425°F
2. Add a small amount of your oil/beef dripping to each of the 12 compartments in the tray
3. Place the tray in the oven for 15 minutes to pre-heat it
4. Whilst that heats up: beat the eggs, flour, milk and a pinch of salt and pepper together in a jug until mixture is smooth
5. Remove the tray from the oven and immediately pour the mixture into the hot tray (this part is crucial!)
6. Put the tray back in the oven for 12 to 15 minutes, keep your eye on the puddings as they rise!
7. When golden and slightly crispy, remove from the oven and enjoy!
#YorkshirePuddingDay
Share