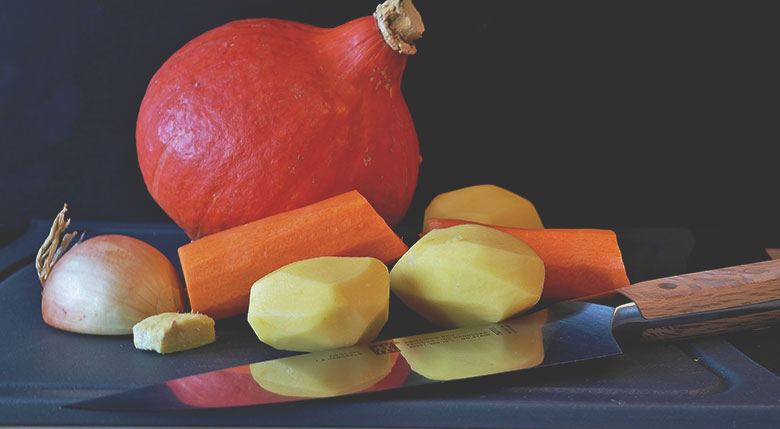 Prepping fruit and vegetables will probably take up a vast portion of your kitchen downtime, but why spend hours painstakingly peeling, chopped and slicing all of your raw produce when you can save time and effort with a simple appliance?
It's probably about time you learnt about the major benefits of vegetable prep machines can bring then.
Designed to take over incredibly repetitive tasks, not only saving you time but in the process saving you money and staffing hours, vegetable prep machines come in all shapes, sizes and outputs.
For example, you may roast, mashed and boiled potatoes during a busy Sunday carvery and find this takes hours to prepare a standard 25kg bag of potatoes ready for cooking.
This is where a food preparation unit can take over and allow your kitchen staff to take on other tasks, meaning higher productivity and more consistent results.
Not only do they offer speed and consistency gains, a vegetable prep machine is much safer than even a trained member of staff or chef cutting, chopping and peeling for long periods of time.
If you thought that these appliances were limited to just washing, peeling and chopping, then you were completely wrong.
Machines can slice, dice, grate, chop, shred, chip and wash within minutes. Varying outputs are available in machines that come as small as you like.
Do you want a standalone or countertop food prep machine, what about a stick blender?
Well, that's why you can rely on us to provide you with a range of not only the finest vegetable preparation machines on the market but a range that are designed and built to suit all types of kitchen, commercial catering business or more.
Saving you time, money and of course streamlining your cooking process. Get yourself sorted with a CS Catering and our quality veg prep machines.
Share