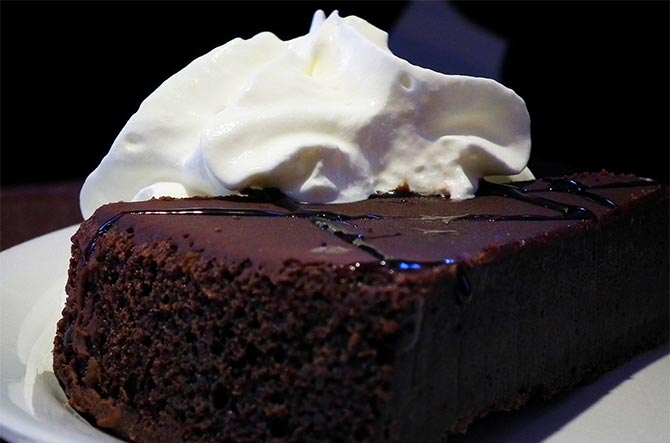 Those with a food intolerance often find they have to avoid some of the delicious treats the rest of us can scoff with impunity.
In basic terms, those with a gluten allergy cannot eat foods containing wheat, which usually means pasta, bread and most cakes.
However, these days you can buy gluten-free flour or find many tempting recipes using ground almonds or rice flour as a substitute.
This chocolate cake is moist, delicious, incredibly simple to make and suitable for those with a gluten allergy.
150g good quality dark chocolate
35g cocoa powder
80ml water
100g ground almonds
100g soft brown sugar
4 eggs, separated
Preheat the oven to 180C and grease and line a 20cm springform cake tin.
Melt the chocolate in a bain-marie (a heatproof bowl placed above a pan of simmering water), stirring occasionally.
In a large mixing bowl, add the water and cocoa powder and whisk until smooth, then add the melted chocolate, the ground almonds, egg yolks and sugar.
Whisk again until the mixture is thoroughly combined.
Using a separate bowl, whisk the egg whites until they form soft peaks, then gently fold them into the chocolate mixture.
Pour the cake mixture into the tin and bake for about 45 minutes.
When the cake is cooked a skewer inserted into the centre will come out clean.
Remove the cake from the oven and allow to cool in the tin for about 30 minutes, then turn onto a wire rack to finish cooling.
To serve, dust with icing sugar or a blob of whipped cream
Share