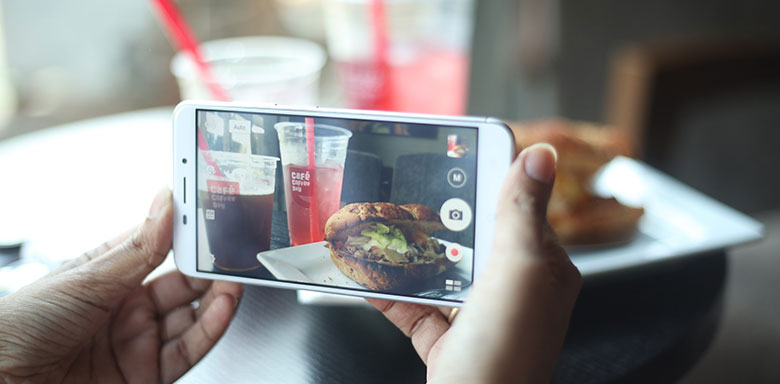 Research suggests that time-poor millennials are helping fuel the UK's ever growing food waste mountain, claiming that those aged 18-34 do not understand the value of the food on their plate.
The study was conducted by UK supermarket chain, Sainsbury's, who found that more than half (55%) of 18 to 34-year-olds surveyed had a "live to eat" attitude to food – more about pleasure than need which leads to higher shopping bills and more food waste.
With an estimated 7m tonnes of household food waste produced each year by British households, attention has turned to our social attitudes to how and what we eat.
In contrast to Millenials – those born during the early 1980s and after – 40% of those over 65 say they never waste food, whereas just 17% of those under 35 could say the same.
Sainsbury's surveyed 5,050 consumers on their shopping habits and found 18-34-year-olds were more likely to buy exotic food with much shorter shelf lives than those in the 55-plus bracket who were more concerned with conserving food.
It seems that older generations are much more likely to live by the "eat to live" ethos, which results in lower grocery bill and vastly reduced waste.
Millenials were unsurprisingly most likely to try unusual recipes found on Instagram, sometimes involving ingredients that are much harder to use or less versatile.
As with most modern social media platforms, Instagram has become ripe with food bloggers, chefs and even supermarkets looking to impress and entice with increasingly exotic dishes.
Dr Polly Russell, food historian and broadcaster said: "A post-war increase in household food waste is due to changes in how we value choice, time and money in relation to food," "Gone are the days of eating the same food, on the same days of the week, week in, week out.
"Gone are the days of eating the same food, on the same days of the week, week in, week out.
"Most people today, particularly younger generations, demand variety. However, with a menu which changes often, it is more challenging to control waste and plan ahead."
And it is planning ahead where younger consumers are failing miserably. 20% of those under-35 admitted to wasting the most food after a big shopping trip, just 8% of those aged between 55 to 64 and 7% of the 65-plus group admitted the same.
Despite prices increasing at the supermarkets, and high-profile campaigns by media figures such as Hugh Fearnley-Whittingstall, the UK's food waste problem is still getting worse.
WRAP (Waste and Resources Action Programme) has estimated that the volume of food going to waste or landfill in UK households has increased by 4.4% between 2012 and 2015.
That equates to around £700 of food every single year, which is a shocking statistic.
"It's a case of 'Granny Knows Best' when it comes to cutting food waste," the Sainsbury's report concludes.
Share