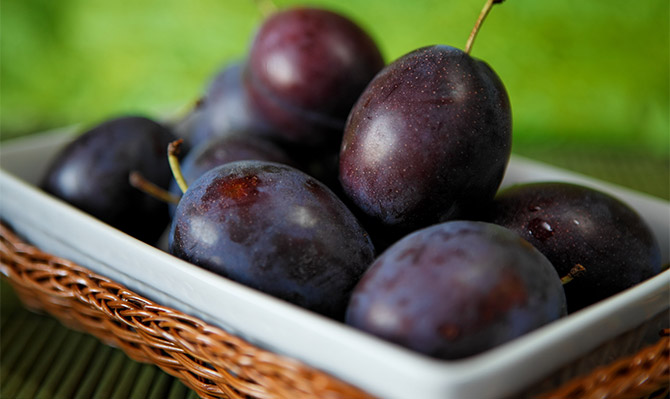 Brits have always loved a fruit crumble to finish off our Sunday roast.
The process is simple and works well with a number of different fruits, but a quality crumble topping is key.
Ensure the correct ratio of fat to flour to make a loose and light but still moist topping.
Rub the butter into the flour using cold fingertips until you reach the texture of fine breadcrumbs, then add the sugar before spooning the crumble in an even layer over the fruit.
White, granulated sugar is commonly used for a crumble topping but light Muscovado is a good alternative, while some like to reduce the quantity of flour by half and replace it with porridge oats for a more interesting texture.
Along with the traditional apple; rhubarb, blackberry and plums make a fantastic alternative and all three are in season right now!
The basic process is the same for any fruit base, but amounts of sugar will vary depending on how sweet the fruit is.
Sultanas make a great addition to fruit crumbles.
To serve 4-6
750g ripe plums, halved and stoned
90g sugar
225g plain flour
100g butter, cubed
Preheat the oven to 180C.
Arrange the plums in a baking dish and spoon over half of the sugar and two tablespoons of water.
Add the crumble topping and bake for 45 minutes.
The crumble should be golden brown on top and bubbling with fruit juice around the edges.
Insert a skewer to make sure the plums are soft and, if necessary, top the baking dish with foil and continue to bake for 10-15 minutes.
Serve warm with custard, cream or ice cream.
Share