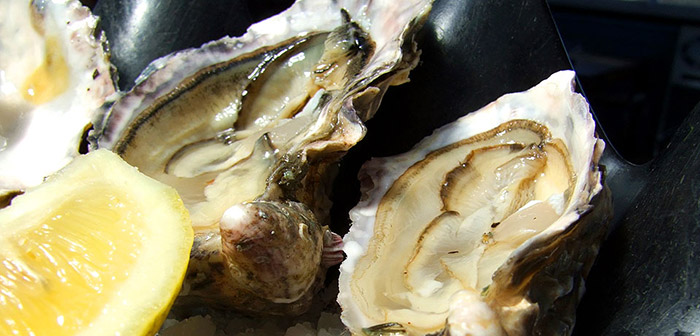 It seems Brits are not keen on the slimier end of the food spectrum, naming oysters, liver and anchovies as their least favourite foods.
A Save the Children survey also put sushi, tofu, olives, blue cheese, marzipan and liquorice on the unpalatable list.
Although they're considered a delicacy and an aphrodisiac by some, 47% of adults apparently refuse to eat oysters and the figure was even higher among the women polled with 57% refusing the expensive seafood.
Liver was very close behind oysters as Britain's most hated food item, being reviled by 46% of adults, followed by anchovies at 45%.
The survey involved 2,011 respondents, asking them to name foods they refused to eat.
Tofu turned the stomachs of 42% of those polled, with 39% hating the idea of black pudding and 37% turned off by sushi.
Blue cheese was detested by 34% of participants, followed by olives at 33%, liquorice at 28%, with the list rounded out by marzipan at 26%.
Overall it seems Brits are a picky bunch, with only 5% of those polled open to eating absolutely anything.
The survey was conducted as part of the build up to next month's Northern Ireland G8 summit, focusing on global efforts to cut malnutrition and hunger.
About 200 charity organisations are promoting the Enough Food for Everyone IF campaign, requesting world leaders to take more action on hunger issues worldwide.
An estimated billion people in the world don't have enough to eat and two million children die as a result of malnutrition annually.
Share