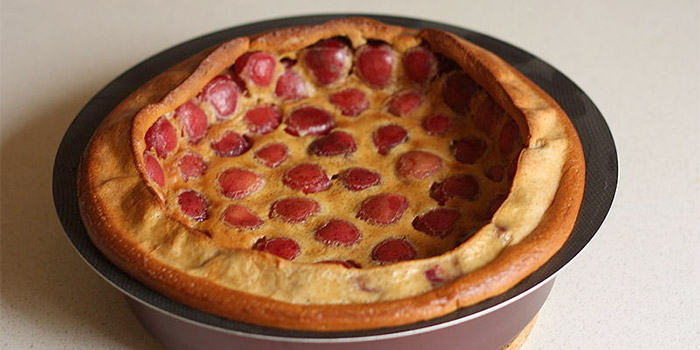 Traditional British cuisine has risen in popularity of late and, not surprisingly, the classic Sunday roast is being cooked once again in houses throughout the land.
Roast beef and Yorkshire pudding will always be a staple.
The combination of flour, eggs and milk is amazingly simple, yet beaten together and poured into a little hot fat and baked, it becomes something rather special.
But why relegate the humble Yorkshire pud to the main course stakes?
This can be a successful dessert too with the addition of a few simple ingredients from the store cupboard.
Adding some sugar and raisins to the batter and cooking as usual will result in a dish similar to the French clafoutis.
Substitute raisins for stoned cherries and you're almost there.
Remove from the oven and dust with some caster sugar, then serve warm with some cream, custard or ice cream.
Simple and amazingly delicious.
This is a very simple dish, but it pays to follow certain rules to ensure the best results.
Make the batter ahead of use and beat all the ingredients together thoroughly to introduce air.
Then rest the batter in a cool place until you are ready to use it.
Check you are using fresh eggs by floating them in water.
Every egg has an air pocket and in a new egg this will hardly be present.
By putting them in water it's easy to see that the new egg won't float and will sink horizontally, a week old egg will have a slight horizontal tip and an old egg will float vertically.
Therefore try to use eggs within three weeks.
Photo: Rafael Garcia-Suarez
Share