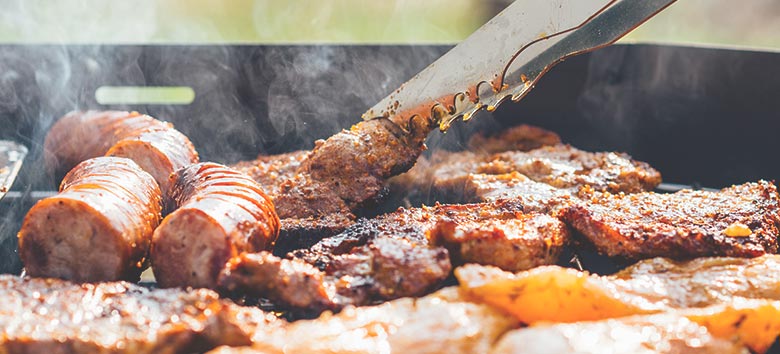 We Britons have a bit of a barbecue obsession, but one aspect of our washed out, sizzling Summer past time is becoming a bit of a problem.
According to research by the supermarket chain, Sainsbury's we Brits are set to throw away an eye-watering £428m worth of barbecue food in August alone.
The study found that we will brave whatever the elements may be to attempt an estimate 12 million barbecues, with people on average hosting or attending at least two of our favourite summertime gatherings.
The Most Wasted Foods
If you've ever been to a British barbecue, then you'll know the most common issue that faces hosts and guests is working out how to cater for a sometimes unknown or approximate number of people — we've all got those friends who bring another mate along to enjoy the festivities!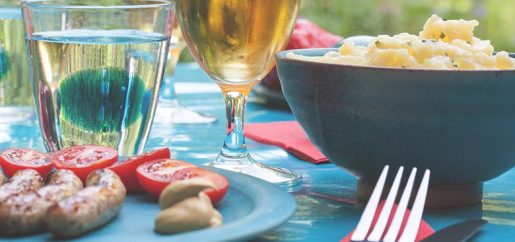 According to the Sainsbury's researchers, these are the most commonly wasted food items at British barbecues:
Salad leaves
Burger rolls
Hot dog buns
Coleslaw
Potato salad
All that waste on average amounts to £36.47 worth of food waste at each event, but, the total does not include drinks.
All that waste on average amounts to £36.47 worth of food waste at each event, but, the total does not include drinks.
Somewhat unsurprisingly bags of salad or salad were the most commonly dumped items, which contributes to the 178m that are thrown away annually in the UK according to recent figures by the government's food waste advisory body Wrap.
Approximately 27% of people said they throw away uneaten salad if it's been left uncovered outside, even for a short time, with 22% complaining that they believed "fussy eaters" accounted for some of their leftovers.
The rise of "no carb" diets was blamed by a further 15% of those surveyed, saying they ended up with a mass of leftover bread rolls, buns and fingers due to the dietary choices made by their guests.
Waste Less, Save More
As food prices rise, not only are we becoming more conscious as food industry professionals, consumers are aware of the environmental and cost effects of wasting food.
With no affiliation to the supermarket chain, we are strong advocates of this move by Sainsbury's to increase awareness of common techniques to alleviate the burden on consumers conscious and wallets.
The foodservice industry can learn lessons from this, creating new avenues for enterprising catering companies, restaurants and takeaways that can lower the price of dishes and help the environment at the same time.
To learn more about the ways you can reduce your food waste and in turn save money please visit the dedicated Sainsbury's Waste Less Save More site for guides and menu building information.
Share