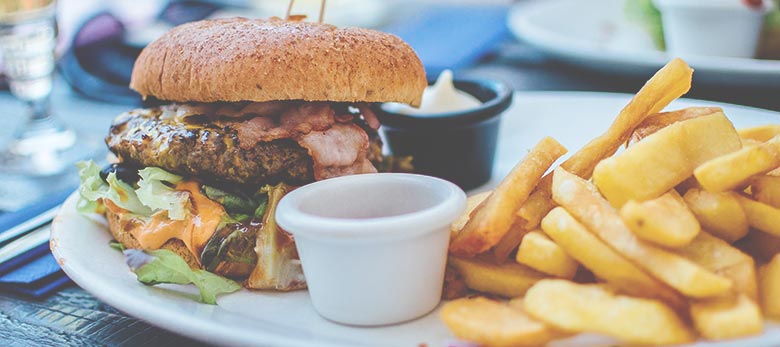 One of the biggest national food days in the calendar – and there are a lot! – National Burger Day has been the pinnacle of precision pattie celebration for a number of years.
From the minds of London online publication, Mr Hyde, the event aims to celebrate the very best of the beef on offer around the country.

Beef burgers always taste better when you've bagged a bargain though, and so because it's National Burger Day, you can get 20% off burgers at over 1,000 venues around the UK only on August 24th.
Not content with offering this stellar offer to the entire nation, the creative crew at Mr Hyde host their very own Burger Bonanza at London's Hawker House.
Over 3,000 Mr Hyde readers and Djs, a whole host of catering trucks, whiskey merchants and craft beer carts will be present to help seal the beef in style.
From large chains to independent burger bars and fast-food joints, the dedicated NBD website includes a burger bar finder to help you find the nearest place to get a discount bite of beef.
Nationwide chains such including Ed's Easy Diner, Handmade Burger Co., Gourmet Burger Kitchen, MeatLiquor and more have put the meat where their mouth is, and will honour all vouchers obtained from the official National Burger Day website.
Perfectly placed just before the August Bank Holiday weekend, you could quite easily turn this meat and bun event into an integral part of your Bank Holiday blowout.
Five years after being launched, the event has grown every single year, and 2017 looks set to be the biggest yet.
We know that the British public can be a sceptical bunch, the first thing we thought was: "Where is the nearest place offering the dicount to me?"
But feast your eyes on this map of the sheer number of locations signed up to honour the 20% offer: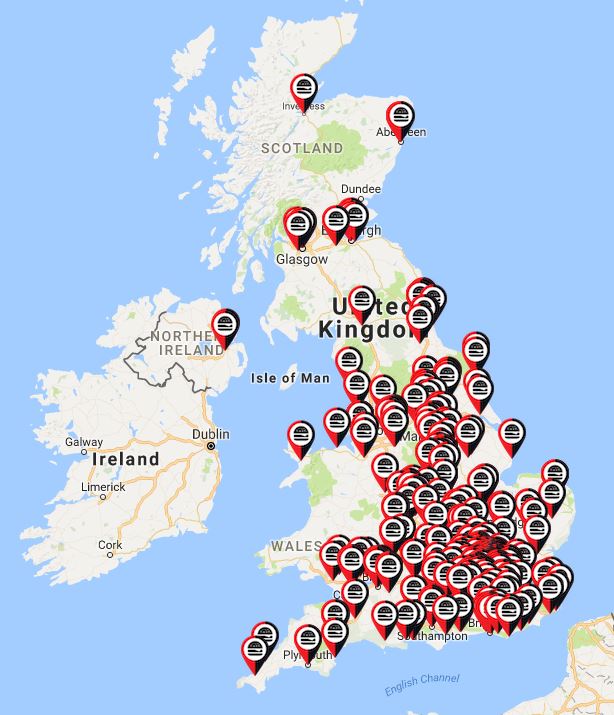 For businesses up and down the country, this is a great time to really let your beef patties shine, and with our superb range of accessories, equipment and advice we will help your burger business go to the next level.
Check out our superb range of hamburger preparation, cooking and serving options by clicking here. Our range includes burger presses, for that perfect patty every time, smooth and ribbed grills to sear to perfection. Bun toasters for perfect burger buns without hassle and of course paper wrapping, boxes and cartons to help serve in style.
To obtain a voucher and for more information about the follow the link in the Tweet below or visit: www.nationalburgerday.co.uk
20% off the greatest burgers nationwide #NationalBurgerDay https://t.co/EPyfQMxCMY pic.twitter.com/IyjjmRTIjS

— Mr Hyde (@Mr_Hyde) August 18, 2017
For more information on our hamburger cooking products please call 01977 687 665 to speak to a friendly member of our team and they will offer expert advice on all things burger.
Share