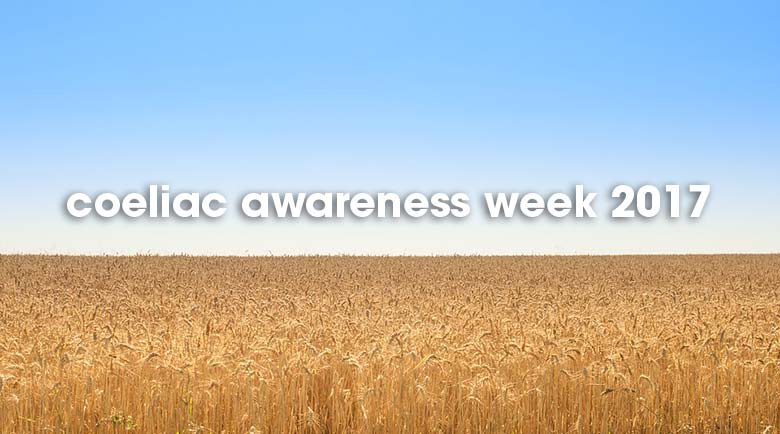 Raising awareness of the plight of those suffering from the disease, Coeliac Awareness Week is an opportunity for non-sufferers to understand the difficult choices made by those who want to dine out with the condition.
With a theme of 'eating and dining out' for 2017's Awareness Week, Coeliac UK has launched what they are calling the Gluten Freevolution as a campaign for better gluten-free food whether you're eating out or grabbing something quick on the move.
Over the past few years the entire foodservice industry has improved with the amount of gluten-free offerings available, and the awareness of the
What is coeliac disease?
Coeliac disease is an auto-immune disease that affects the digestive system of suffers by causing the small intestine to become inflamed and unable to absorb nutrients.
The cause of this inflammation is the protein within wheat, rye and barley known as gluten. Unfortunately for the estimated 1 in 100 people in the United Kingdom who are diagnosed (or in some cases undiagnosed with the illness)
Sometimes confused with gluten intolerance, which causes mild symptoms similar to coeliac disease, unlike a gluten intolerance, those diagnosed as having the condition can be seriously ill if gluten finds it's way into their diet.
Awareness Week is here! Get involved and help us improve eating out in your area: https://t.co/Ur8aK5nAcG #glutenfreevolution pic.twitter.com/FClZUdZF2z

— Coeliac_UK (@Coeliac_UK) May 8, 2017
How the foodservice industry can help
Even just a decade ago, the actual amount of food and drink options for those suffering from coeliac disease was in reality disgustingly poor, with supermarket shelves supplying an incredibly limited amount of stock, making it difficult to create many of the common dishes we all know and love.
Gluten-free food is still available on prescription to coeliacs in the United Kingdom, but always having to eat at home is not exactly an enthralling prospect for everyone.
Restaurants, cafes and bars are starting to see the financial benefits of offering a wider range of dishes to suit those with special dietary requirements, with gluten-free, vegetarian and vegan options beginning to burgeon on menus all over the country.
Unfortunately, the cost of gluten-free products is often slightly more than the regular counterpart, but the price of raw ingredients is starting to drop as more suppliers account for our changing attitudes to dietary needs.
Our kitchens can, therefore, tap into the needs of these 1 in 100 people by accessing gluten-free produce and create a whole range of dishes for those wishing to dine out.
The entire industry is improving in catering for the needs of customers, but we can do better, this is why the Coeliac UK campaign is so important.
We can guarantee that our entire range of catering equipment is 100% gluten-free and ready to help you create wonderful dishes, but whilst we can't offer any raw produce, we can help you label your kitchen effectively with our gluten-free labelling, to help you manage your kitchen areas effectively and prevent cross contamination or help customers find exactly what they are looking for.
Gluten Freevolution
Although this week signifies the start of the 'official' campaign of awareness, the Gluten Freevolution is running throughout 2017, as more and more of our populace are learning of the condition and how they can help.
If you would like to learn more or want to get involved then please visit Coeliac UK's official website to find all the information you could possibly need: www.coeliac.org.uk
Share