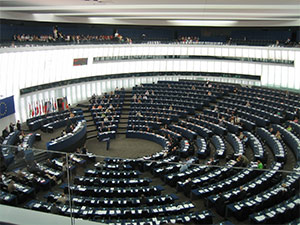 The Nationwide Caterers Association (NCASS) has been collecting signatures opposing a piece of legislation that it claims could cause irrevocable damage to all areas of the catering industry.
Whether you are running a catering business large or small, keeping a tab on your expenditure is vital to secure a long term future. Whether it be increasing energy of food prices or and growth in administrative fees, all outgoings are rigorously monitored and compared with incomings.
As one supermarket chain says, every little helps.
Well, in the European Parliament, MEP's have been in consultation about bringing in new changes to EU Regulation 882/2004 which, it is claimed, will see a change in funding parameters for an establishment that undergoes a hygiene inspection. 
Voting took place yesterday.
The current proposals indicate that every time a premise is visited by the relevant public bodies, a fee would be passed onto the business in question. This would include both standard and random inspections. However, under these current guidelines there is a clause in place that allows those who employ less than ten people or have a turnover under £1.65m to not be charged.
It was this clause that was at the heart of the issue. It was set to be deleted, bringing around a uniform approach to health assessments.
Mark Laurie, an NCASS director, speaking previously to the vote claimed that this one size fits all mentality did not make sense. "Event caterers, market traders and street food traders can be inspected up to ten times a year. This would mean huge outgoings per year on inspections alone."
The proposed introduction of fees for these checks, the NCASS claimed, would mean that costs incurred by their members would run into the thousands of pounds.
Their petition saw a number of signators, and received support and acknowledgement from Glenis Willmott, the leader of the European Parliamentary Labour Party and when MEP's voted on the issue, they passed the bill with a crucial exemption.
National governments to set out their own criteria for who to charge and who to exempt for these payment, rather than having it set centrally from the European Commission.
Share