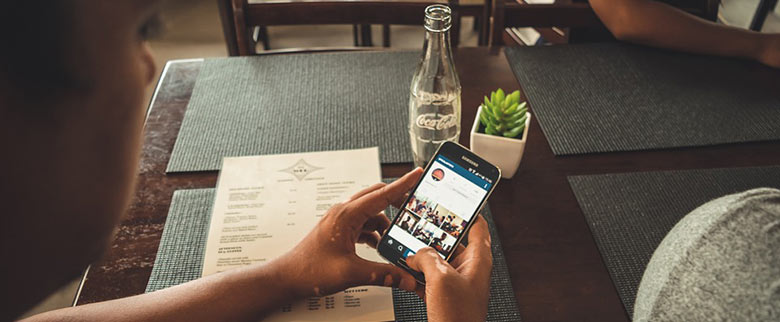 Dirty Bones, a London-based restaurant that serves NYC-inspired food has decided to tackle our poor attempts a food photography by introducing a 'Foodie Instagram Pack' to help improve the quality of our gastro-fueled social media posts.
The 'kit' comes complete with a portable LED camera light, multi-device charger, clip-on wide angle camera lens and a tripod selfie stick for overhead table shots, the pack had been put together to provide Instagrammers with the toolset to capture the perfect food-shot every single time.
With Instagram playing such a pivotal part in the national and international 'foodie-culture' it probably should come as no surprise that a restaurant has decided to potentially enhance its own image on the photo sharing platform.
Dirty Bones' menu has been curated with picture-sharing in mind, with the establishment citing their Fish Tacos, Mac Daddy Burger and Cheeseburger Dumplings as big performers online.
The creation of this pack reinforces the value to caterers and food service professionals of using visual mediums such as Instagram to promote our very own gourmet dishes and culinary creations.
By allowing the customers to do the promotion, we forgo the requirement to put our own pictures directly in the eyes of our potential diners – because they do it for us!
This photo care package is a way of helping Dirty Bones ensure that when you dine in their restaurant, should you wish to take a picture, they will do their utmost to ensure it's up to their standards.
Although it does make us think of the ever-popular culture-dissecting Black Mirror, with the photo kit being available to use upon request at the Soho eatery — unfortunately it is on a loan basis, no kit to keep we're afraid.
A spokesperson for Dirty Bones, which offers diners their own brand of New York-style American comfort food, explained to Mashable: "People love to share what they're eating on social media, so we wanted to put together something that made it easier to get that perfect shot regardless of the lighting or time of day.
"More and more people are also using Instagram to help them decide where to eat, so as a restaurant group it's key for us to make sure that people are getting the best possible shots of all our dishes and drinks."
We can't fault their reasoning, but we have now officially reached peak Instagram.
Share