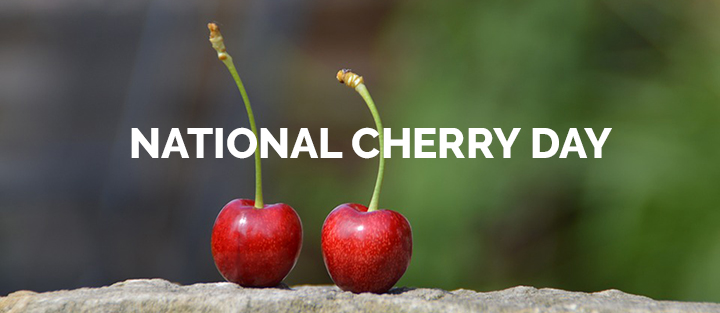 Pip pip hooray! It's National Cherry Day!
For those of us who love cherries, today is a great day to indulge in the little fruit packing a big flavour punch…
Over the past 50 years there has been severe decline in the number of cherry orchards in the United Kingdom. As a nation we have a long history with the fruit, with the Romans first bringing the cherry from Persia.
Rumour has it that ancient Roman roads can be traced from the spots where the marching Roman soldiers spat out their seeds at the side of the road; causing new cherry trees to grow.
Now we know that is a little far-fetched, but we like to believe that little tale.
With 95% of our cherries being imported from around the world, National Cherry Day is a way to not only celebrate the fruit, but the traditional British orchards that grow one of our oldest fruits.
With such a short growing season, we are likely to see the most of our cherries during the summer months, which is why they are superb with ice cream.
But our favourite way to eat them is in a traditional cherry cheesecake. The problem is that you can't eat a full cheesecake everyday!

Just look at it these! It looks gorgeous! And we're sure it tastes gorgeous too!
We are sad that the decline in our homegrown cherries is continuing, and we hope that that we see a resurgence in the next few years, especially with cherry drinks and healthy options becoming more part and parcel of the day-to-day lives of many Britons.
If we all eat just one home-grown cherry each, the future of our British orchards will be secured in no time at all!
Share