National Chocolate Week: Chocolate Heaven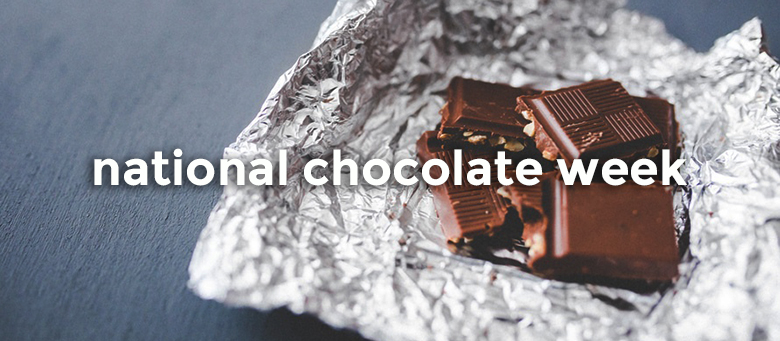 National Chocolate Week is a celebration of all things cocoa from the 9-15th October that culminates in the Chocolate Show, which runs from the 13-15th October at Olympia National Hall, London.
And with hundreds of events expected throughout the week from the UK's top chocolatiers and chocolate companie and even bars, restaurants are getting involved.
We thought we'd weigh-in and give you a couple of our favourite classy chocolate recipes to help you celebrate all things chocolate in style. These recipes are on us ;)…
Before we lay some sumptious deluxe chocolate recipes on you, let's take a look at the history of the event in a little closer detail.
History
Chocolate Week is organised by Sylive Douce and Francois Jeantet, founders and organisers of the Salon du Chocolat around the world which includes the Chocolate Show in London.
This year marks the fourth year of the show, which has grown in size and stature since it's inception in 2012.
The fifth iteration of the event will see 20,000 chocoholics descend on London's Olympia to see the best of the UK's chocolate companies exhibiting alongside a whole host of international brands.
Aiming to promote the intricate fine flavours of chocolate, working with cocoa farmers and us as consumers to achieve a fair price for the farmers efforts.
By hosting a large event at the end of the week, the organisers are able to host the best of the industry under one roof, and in-turn help encourage change within the industry.
Our sister company – Caffe Society – supports similar efforts with Fairtrade coffee and Rainforest Alliance blends that not only help the farmers and growers achieve a fair price, promote ethical growing methods but also gives us consumers the best products that the world can offer.
But what about these chocolate recipes you wanted? Coming right up!
Ultimate Indulgence Brownies
Brownies are a halfway house between cake, fudge and a chocolate bar. Incredibly simple to make, and even easier to eat! This recipe is one of the best sweet treats if you want to whip up something special, but don't have the time!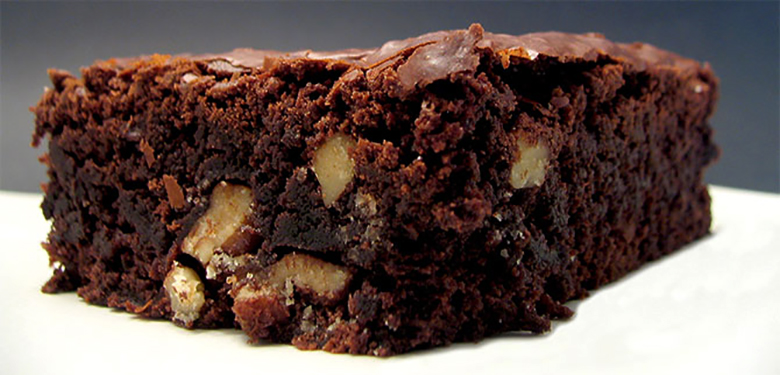 Ingredients
200g butter
400g plain chocolate
225g light muscovado sugar
1 teaspoon vanilla extract
150g pecan nuts, chopped
25g cocoa powder
75g self-raising flour
3 eggs, beaten
Method
Preheat the oven to 1700°C.
Grease and line a deep, square 20cm baking tin.
Melt the butter and chocolate gently in a bain-marie, then remove from the heat and stir in the sugar, nuts, vanilla extract, sifted cocoa powder and flour and eggs.
Pour the mixture into the tin, level and bake for about an hour and 15 minutes.
The brownies should be set on the surface but soft and gooey in the centre.
Leave to cool for two hours then turn out and cut into squares.
Enjoy!
Chocolatey Bread Pudding
This author was under the impression that Bread Pudding was an almost exclusively-British bread dessert, but bread-based puddings are popular all over the world it seems!
A great way to use up stale bread or bread that is not quite perfect for that sandwich you were planning on serving, combining a classic dessert with cocoa improves it in so many ways.
We've added a baguette to our recipe for a little taste of the continent to your bready goodness…
Ingredients
200g French stick, cut into chunks
100g milk chocolate, in small chunks
500g vanilla custard (shop bought or homemade)
150ml milk
1 egg, beaten
1 tablespoon Demerara sugar
50g walnuts, chopped
50g plain chocolate, in small chunks
Method
Place the milk chocolate, custard and milk into a pan and heat gently, stirring occasionally until the chocolate has melted then beat in the egg.
Add the chunks of baguette into a large bowl and pour the chocolate custard mixture over the bread.
Mix thoroughly, cover and chill in the refrigerator for about 4 hours.
Preheat the oven to 180°C.
Put the chocolate bread mixture into a buttered ovenproof dish and bake for about 30 minutes.
Remove from the oven and sprinkle the Demerara over the top, followed by the walnuts and plain chocolate chunks.
Bake for another 30 minutes.
Serve warm, dusted with icing sugar and drizzled with cream.
Are these recipes enough to satiate your lust for all things chocolate? If not then please visit Chocolate Week to find out more at: www.chocolateweek.co.uk