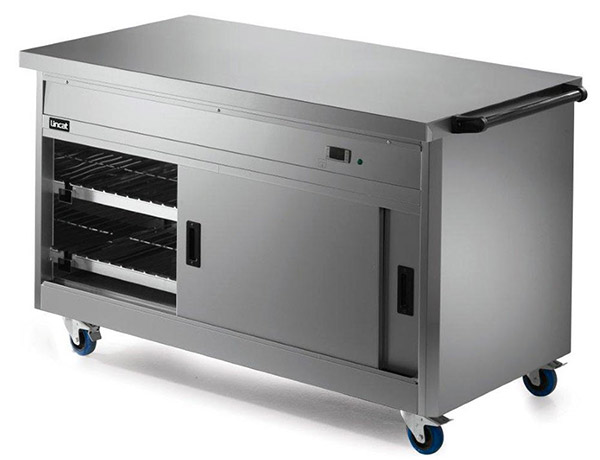 The new range of Lincat hot cupboards has already proven to be a hit with commercial catering businesses.
These hotcupboards come in a range of sizes – the 800 series has the capacity to hold between three and six of the 1/1GN containers (standard sized), whilst the second smaller 670 series can hold approximately five of these.
Lastly, there is the Light Duty serious, which is made up of four models which are static.
These are ideal for warming plates and holding cooked food.
Perfect for those working in busy restaurants, where meals need to be prepared and kept warm throughout the day.
These hotcupboards come with a great range of features and so offer excellent value for money.
These features include fan assisted heating, a digital temperature display panel and mirrored stainless steel interiors which are 1/1GN compatible.
The new range of Lincat hotcupboards comes in a choice of either bain marie or plain tops.
The bain marie version is a high performing piece of catering equipment which can be used with both dry and wet heat.
Other options on different models in this range include heated and ambient gantries and over shelves, as well as gastonorm inserts, door locks and corner bumpers.
The bain marie hotcupboard can also be purchased as a 'pass through' model.
The second version of the Lincat hot cupboards come with all of the same great features as the bain marie, but with a plain top.
Drop down trays are available for these plain topped models.
Share