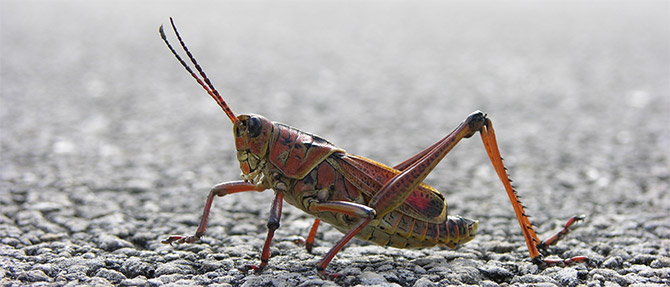 The United Nations is encouraging people to eat insects such as ants and grasshoppers in order to combat growing food scarcities, malnutrition and to reduce pollution.
Apparently insects are an ideal nutritional solution to shortages of traditional food products for humans and animals.
Pointing out that up to two billion people already eat insects regularly, the UN also makes the argument that insects are an environmentally friendly food source.
They don't produce greenhouse gases to the extent of traditional meat and grains, are efficient consumers of human and other waste and offer a higher ratio of consumable flesh in relation to their own feeding needs.
As an example, cattle need to eat 8kg of food for every kilo of meat they return but insects provide 1kg of meat for every 2kg they consume.
Crickets, ants, grasshoppers and beetles are the most likely culprits to appear on a menu near you in the future, while some South African and South East Asian restaurants already offer certain caterpillars and weaver ant eggs as specialities for a high price.
The UN's Edible Insect Program is currently investigating the possibility of spiders, scorpions or other arachnids as foods.
Recent studies have shown that some insects boast similar nutritional value, kilo per kilo, to certain traditional meats and fish.
Minerals such as magnesium, phosphorus, zinc, copper, selenium, iron and manganese can all be supplied by an insect rich diet, along with fibre and protein.
The recommendation is to invest in insect farming to increase the availability of the new food source, but a more significant problem might be countering prejudice to the idea.
Share