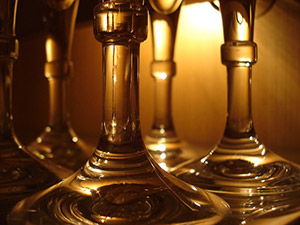 A new report – conducted by the market research company JRA and the foodservice data specialists Horizons – has stated that over two thirds of operators have seen a year-on-year increase in food sales. Now that's news to brighten up a Monday morning!
Over three hundred businesses were surveyed, including a large number of restaurants, pubs and hotels, and the results, as noted in the opening paragraph, indicate that the catering and food service industry is in rude health.
With there being a near sixty-six percent rise across the board, a quarter of those respondents described their increases as 'large'.
Half of those who replied commented that they were serving more on weekends this year than they did twelve months ago.
Nearly everybody was in unanimous agreement that food sales will continue to increase over the course of the 2014 and into the first-half of 2015.
There has also been a significant growth in staffing levels too: twenty-eight percent of businesses claimed that they have increased staff numbers to meet demand.
Emma Read, a director of marketing and business development at Horizons, commented that "this is a really encouraging [set of results] that reassures us that recovery in the [sector] is well underway."
"Our previous survey showed that businesses were much more optimistic [and] six months on their optimism has been proved correct."
The survey also showcased some of the latest trends in customer purchasing as well. It was revealed that fewer customers are now choosing to purchase lower priced meals; 22 per cent as opposed to 33 per cent.
"No longer is price as paramount as it once was. Customer confidence is returning and with that comes a new willingness amongst diners to treat themselves to a meal without worrying quite so much about the cost."
It was also noted that the practice of taking advantage of meal deals and a certain promotion events was on the decline.
Share