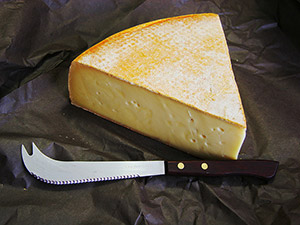 When Saturday comes, opposing supporters visiting the Swiss town of Sion could be in for a gastronomic treat.
The city's Raiffeisen Super League outfit, FC Sion, has adopted a forward-thinking strategy in an attempt to minimise crowd trouble at the Stade Tourbillon.
Instead of implementing a heavy-handed police-based strategy to root out troublemakers or imposing draconian restrictions on their rivals, Sion is attempting to refine their rivals.
Back in July at the start of their latest league campaign the club based with the western Valais canton issued a press release that said:
"[We have] a reputation for acceptance and friendliness. We want to honour this image and make a step in your direction, in the spirit of sport and fair play," it began.
Now that statement – warm, fuzzy and slightly against the grain as it was – admittedly does read a little vaguely.
You could, perhaps rightly, say that it lacks substance.
But the same cannot be said of what FC Sion has been serving up to their rivals' supporters: Last Sunday around 600 fans of Luzern were able to enjoy the finer things in life as they were bestowed with local white wine and local delicacies, which included grilled raclette cheese.
That certainly is a bit different to the overcooked and under-filled pies that we are used to here in England.
This idea was the designated brainchild of the club's owner Christian Constantin, a former goalkeeper and architect who has garnered an eccentric reputation since taking the club over some eleven years ago.
But how are the people on the terraces responding to this civilised ploy? Not so well it seems.
Luzern's fans set off flares – as it traditional in Central and Eastern Europe – much to the apparent chagrin of Constantin whilst Basel's supporters, who have drawn the ire of UEFA in recent years, unfurled a banner proclaiming that 'they wouldn't be bought'.
And what if these nicely nicely softly softly tactics don't work? Constantin is quoted as saying: "I'll close the away stand after the winter break."
Fair enough then.
But we'd like to know where the klobasas are?
photo: Irina Souiki (Flickr, used under creative commons)
Share