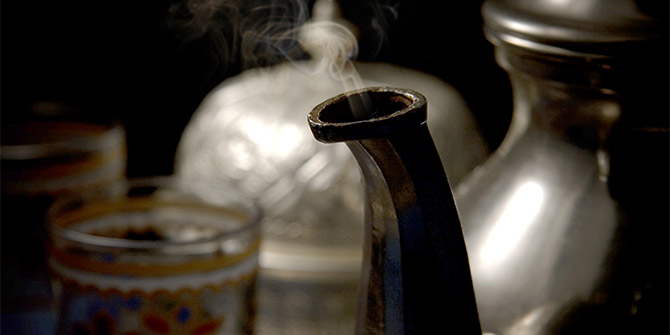 What could be more typically British than afternoon tea?
Since being discovered about 5000 years ago in China, tea has swept the world to become its most popular drink apart from water. With 1500 varieties available, don't restrict yourself to a builder's mug-full.
Experience some of the more unusual brews to liven up your morning cuppa.
Black Tea is the traditional English beverage, often badged as breakfast tea.
For a more elegant version, try Earl Grey, which has a lighter taste, or Lapsang Souchong with a sophisticated, smoky fragrance.
Consider serving with lemon instead of milk.
Green Tea, this drink has become popular with the fashionable set for its antioxidant properties.
It is best prepared without milk and has a light, refreshing taste.
It is often sold in flavoured varieties such as jasmine, lemon or peppermint.
Fruit and Herbal Tea are mostly caffeine-free, flavoured infusions made from dried fruits, spices and flowers or herbs.
They are often sold according to their health benefits, such as camomile recommended for relaxation, peppermint for digestion or teas with ginger to settle a stomach.
Rooibos Tea, this South African 'red bush' tea is caffeine free and low in tannin.
It is slightly sweeter than most black teas and can be drunk black or with a little milk or sugar. Like green tea, it is available in flavoured varieties.
White Tea, made from the same Camellia Sinensis plants as black tea but with younger buds and leaves, white tea is delicate and has a lighter flavour.
It is becoming popular for its health benefits in the same way as green tea.
Share