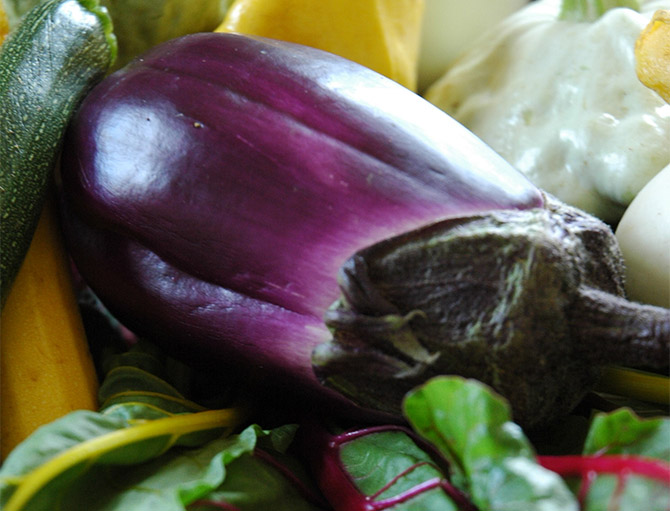 This Northern Italian favourite is an ideal dish for the in between seasons, it has a gloriously comforting stodginess that manages to be nourishing all year round.
It's a great main course for vegetarian meals or a side dish accompaniment to meat.
To serve 4-6:
1.5kg aubergines, sliced lengthways into 5mm slices
2 tablespoons olive oil
3 cloves of garlic, crushed
2 x 400g tinned chopped tomatoes
150ml red wine
1 teaspoon sugar
 teaspoon dried oregano
200g grated mozzarella
125g grated Parmesan
50g breadcrumbs
Handful fresh basil leaves
Place the aubergine slices in a colander and sprinkle them with salt.
Put a plate on top, weigh it down with a heavy bottle and leave to drain for about 30 minutes.
Put the olive oil into a pan on a medium heat, then add the garlic and cook gently for about a minute, then add the tomatoes and wine.
Mash the tomatoes and bring to the boil, then add the sugar and oregano and season lightly.
Simmer gently for about 45 minutes.
Preheat the oven to 180C.
Fry the aubergine slices gently in some olive oil until starting to turn golden brown you'll need to work in batches.
Drain the slices on paper towels.
Spread a layer of tomato sauce into a large baking dish, followed by a layer of aubergine, then a layer of mozzarella and Parmesan, repeating the layers and making sure to finish with the cheese.
Sprinkle the breadcrumbs on top and bake for about 30 minutes.
Share