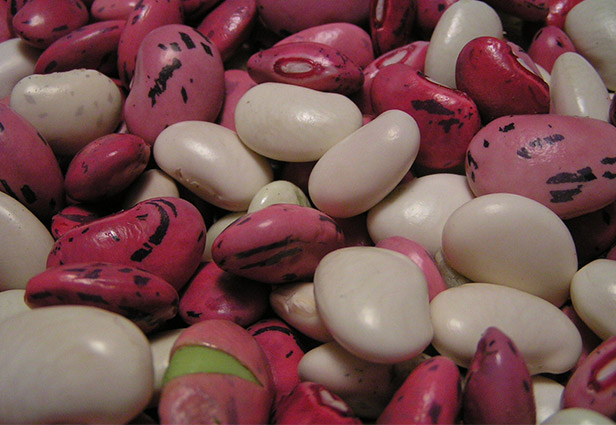 Whether butter, kidney or flageolet, this vegetarian staple is not only cheap, filling and healthy, it's also delicious.
These simple dishes are satisfying on their own or as an accompaniment to meat. Quantities should serve 6.
Bean and Mushroom Hotpot
3 tablespoons olive oil
700g chestnut mushrooms, chopped roughly
1 onion, chopped finely
2 tablespoons plain flour
2 tablespoons mild curry paste
150ml dry white wine
400g tin chopped tomatoes
2 tablespoons sun-dried tomato paste
2 x 400g tins of mixed beans, drained and rinsed
3 tablespoons mango chutney
2 tablespoons fresh mint and coriander, chopped roughly
Fry the onions and mushrooms gently in the oil until soft and golden, then stir in the flour and curry paste.
Cook for 1-2 minutes then add the wine, tomatoes, sun-dried tomato paste and beans.
Bring the mixture to the boil and simmer gently for 30 minutes, by which time most of the liquid should have reduced.
Stir in the chutney and herbs just before serving.
Bean Salad
2 tablespoons olive oil
2 sliced cloves of garlic
2 x 400g tins of flageolet beans, drained and rinsed
2 tablespoons pesto sauce, fresh or from a jar Juice of half a lemon
1 handful of fresh basil leaves
Fry the garlic in the oil until golden, then remove from the heat and stir in the flageolet beans.
Allow the beans to marinate in the oil for about 15 minutes.
Serve drizzled with a little extra-virgin olive oil, the lemon juice and pesto and sprinkled with the basil leaves and some sea salt and freshly ground black pepper.
Share