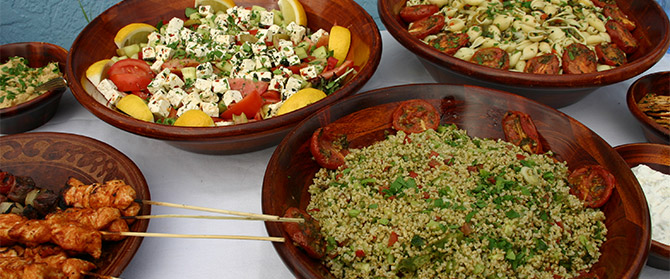 Couscous has a foreign, exotic air that can be off putting for novice cooks.
However it couldn't be easier to make, with various quick prepare varieties available from the supermarket that need nothing more than boiling water poured over them.
The resulting fluffy grain is super healthy and a very fashionable ingredient of summer salads or, in the winter, a more exotic accompaniment to stews.
Quick chorizo couscous
To serve 4:
300g easy cook couscous
425ml hot chicken stock
2 tablespoons olive oil
200g sliced chorizo sausage
150g frozen peas, defrosted
The juice and grated zest of one lemon
Place the couscous into a bowl, add the hot chicken stock and stir the grains with a fork.
Cover the bowl with a plate or clingfilm and set aside for 10 minutes so the grains can absorb the water.
In the meantime, fry the chorizo in the olive oil on a medium heat until the edges are becoming crispy then add the peas and cook gently to warm through.
Add the chorizo, peas, lemon juice and zest to the couscous and stir through until well combined.
Season and serve garnished with a couple of fresh basil leaves.
Couscous and feta salad
To serve 4:
250g easy cook couscous, prepared and cooled
200g cherry tomatoes, halved
Half a cucumber, cubed
10 olives, pitted and halved
200g feta cheese, cubed
4 tablespoons French dressing
Share