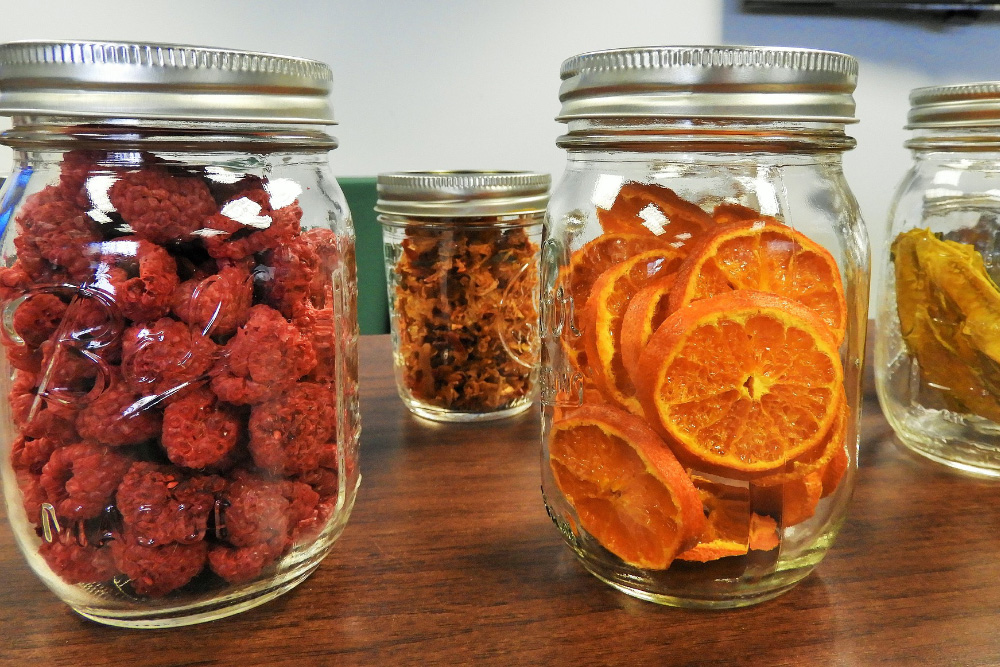 The technique of dehydrating food has been around for hundreds of years, but the way it's been done has evolved into a tried, tested and automated process.
It's one of the oldest methods of food preservation, involving removing all of the moisture from food. Historically this was done using the power of the sun to provide a constant source of heat.
You may have seen dried fruits available at your local supermarket, but did you know there's a lot of different types of food that can be dehydrated?
Vegetables, fruit, herbs, meat, and dairy products are all able to be dried and consumed as-is or used as ingredients to create other products or foods. Historical evidence suggests that Egyptians were using the power of desert heat to dry fish and poultry to keep it preserved. Source: Sue Shephard
Moving forward in time, we would construct buildings (known as Stillhouses) designed to store and dehydrate food by hanging it up and heating it with a fire.



The way we dehydrated food continued to evolve, with equipment and techniques moving forward, being used to create space-efficient rations for soldiers in WW2.
Food is dehydrated to preserve it, give it a longer life before spoiling, or to increase flavour. Dehydrating is the process of removing the moisture from food, often changing the texture and feel of the food too.
A good example of this is Raisins – they are a dried grape, but the taste, texture and overall eating experience is quite different.
It does this by removing the moisture and enzymes, stuff that bacteria and moulds love to feast on. Some foods can have their shelf life extended by over a year when dehydrated!
Food dehydration is also done to create other types of foods and flavours. Beef Jerky is a popular snack, made from lean meat that is then dehydrated. Fruits and vegetables are also often dehydrated – The removal of moisture can add extra concentrated flavour, multiplying the concentration and creating new tastes.
The items of food are placed on the multiple shelves within the unit, and air is heated and moved throughout the machine over a period of time. The time it takes varies and depends on the food item you're dehydrating, it may take a little experimentation to get it right.



Allowing you to preserve ingredients, create new textures and flavours and create special garnishes, a food dehydrator could be a great investment for your kitchen.
They are available in a range of sizes, and with digital timers so that you can time the process to perfection.
Share