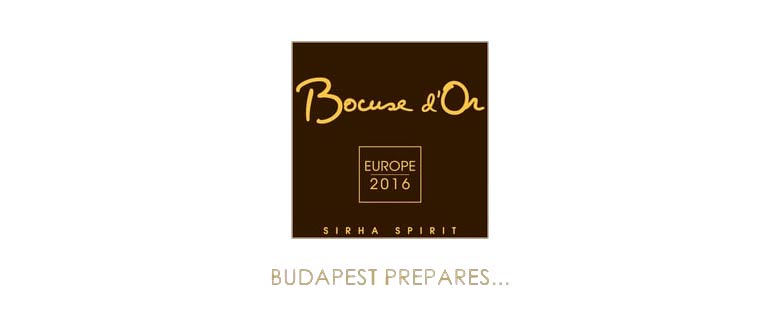 As a sports fan there is nothing worse than watching a penalty shootout. It's a moment that undoubtedly sends millions of grown adults jumping behind the sofa just as kids would hide behind cushions when watching horror movies. Fear; it has that effect upon people.
But there's also something immensely enthralling about these gladiatorial events. Take tennis, for example, where players square off in a personal battles; or even reality shows where singers, bakers and performers take each other or in a series of head-to-head battles from week-to-week: It's a familiar format, one that brings out the best in people but can also force people into deep, dark crevasses from which they may never escape from.
Basically, it's a glorious, terrifying and addictive format. And one that chefs Steve Love (a consultant and former executive chef) and Anthony Wright (a lecturer and University College Birmingham) will undertake when they are pitted against each other in a 'cook off' to determine who will represent the United Kingdom in next year's Bocuse d'Or event.
The culinary showdown will take place at London's Le Cordon Blue Cooker School in Bloomsbury Square next month.
Talk about pressure cooking!
Each chef will have ninety minutes to prepare, cook and present three different garnishes which will be served alongside a fillet of British beef. Their efforts will then be placed in front of a panel of judges who'll then decide who wins and heads off to Budapest and who loses and stays home.
One of those adjudicators will be Brian Turner, Bocuse d'Or Team UK's president and the chair of the national selection judges and he has been stoking the fire, so to speak.
"To represent ones' country in the world's most prestigious cooking contest is among the greatest challenges to be undertaken by any chef.
"No one should under estimate how much thought, time and practice is required to compete successfully and the cook off is just the start of what will be a tough but hugely rewarding journey for the successful chef," he said.
The winner will travel to Budapest and represent the UK in the European heats next May where they will compete for a slot at the international event, which will be held in Lyon in January 2017.
Aside from jetting off around Europe, the victorious chef will also follow in the footsteps of previous candidates Adam Bennet, Andre Garrett and Simon Hulstone.
Share