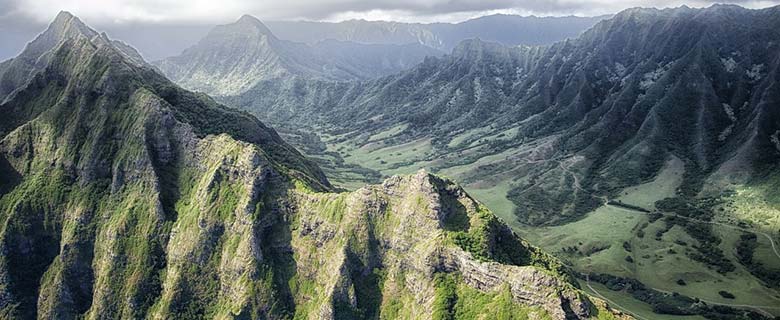 If you want to serve the best food possible, then you need to relocate your restaurant as high up as possible. And we don't mean up a floor or two, or to move into a snazzy new space in a brand new multi-storey construction: We mean up a mountain.
Yes, that's a crazy proposition. But so was sending a man to walk on the moon or sending a tiny robotic device to land on a moving comet. Impossible is just a word!
Okay, so we're going to calm down a bit now but what we're saying does have its roots in reality. Unfortunately however, it's probably not going to be feasible for the vast majority of caterers and restaurant owners out there.
Recently, a group of scientists from the Nestle Research Center (NRC) in Lausanne, Switzerland travelled to ThreeSixty in Saas-Fee for some extreme altitude cooking. Located some 3,600 metres above sea level, the eatery boasts one of the highest active commercial kitchens in the world.
Meanwhile, down at base camp, a second team were preparing to do some low altitude cooking. The two parties prepared the same meal using the same ingredients and followed the same methodology. They then converged to check over their handiwork.
Dr. Candice Smarrito, an NRC scientist and the study's lead author, takes up the tale:
"The results were then analysed in the laboratory using a range of analytical processes, and by a panel of tasting experts to see how the different combinations of pressures and cooking times impacted on the culinary quality and molecular and sensory profile of the preparations."
After going through everything, the NRC concluded that food cooked at higher altitudes tasted better than it's ground-level equivalent.
Flicking through the report, it appears that the lower boiling point of water at high altitude, combined with lower pressures, allows food to be cooked more gently. With a subtle, more refined cooking process, the ingredients retain much more of their natural properties; properties which influence their flavour and aroma.
As well as tastier dishes, the Swiss-based research group also found that cooking under low pressure reduces the amount of natural food wastage or shrinkage and therefore increases the yields of vegetables.
Further research is being carried out by the NRC to determine which varieties of cooking might be enhanced – in terms of nutritional value – by this high altitude and low pressure technique.
But considering that it's proven to taste better, isn't that all we need to know?
Share