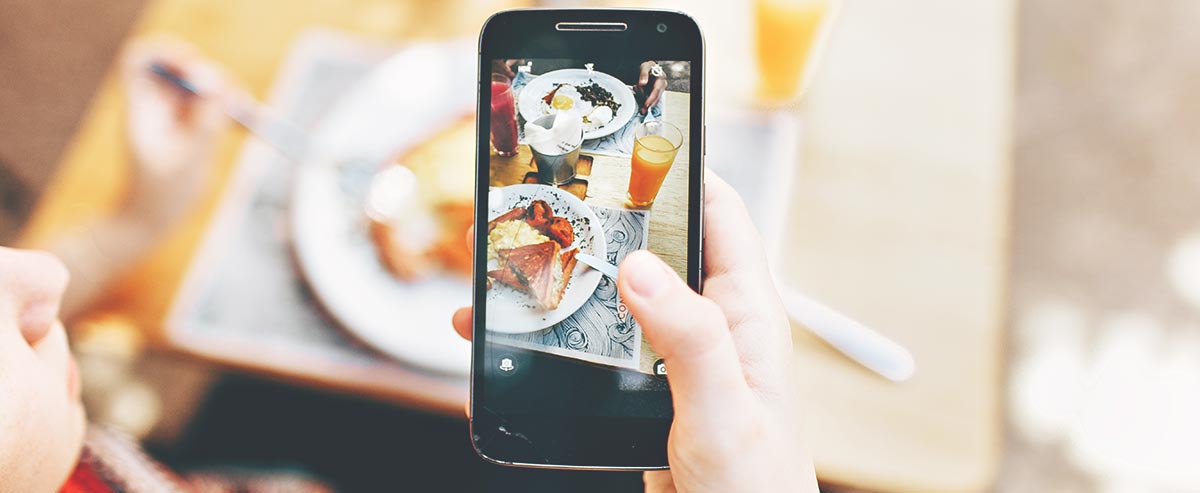 Remember a time when, to get information about an eatery or restaurant you either had to ask someone who had been, read a review in the paper or simply bite the bullet and go try for yourself?
It's easy to forget that today, the internet has made finding out about almost any business an effortless task, and particularly in the food industry one social media platform has quickly become the 'go to' place to check out what to expect.
Instagram is literally changing the way many food businesses are operating, jumping on the photogenic food bandwagon can be a sure-fire way to instantly get people gagging to get through your doors; all to get their own snaps of your good-looking dishes.
Being completely honest, we're as guilty as the next person for taking the odd picture of our meals, be that a lunch or even a quick snack from a vending machine…
The thing is that many restaurants and businesses are reaping the rewards of appealing to the budding (or even big-time) Instagram foodie.
In fact, many are using the platform solely for self-promotion.
In fact, many are using the platform solely for self-promotion.
And the funny thing is; it actually works.
Dishes are genuinely being created for the platform in the hope that it will a) attract customer attention and b) potentially go viral in the hope that business will explode.
Instagram success = big food + bright colours
Bright colours and unusual dishes are all the craze, as are larger than life serving portions.
Take for example the Pizza Barn based in Yonkers, New York.
The pizzeria has capitalised on the platforms ability to capture the interest of even people from way beyond the 'traditional' borders of New York and therefore increase their potential clientele.
Larger than life slices of pizza are instantly appealing when in pictures, and with diners tagging themselves tackling the beastly slices, their reach grows further still.
Whilst you might not feel the need to shape up, if you hadn't already noticed an influx of diners taking pictures of your dishes, maybe take another look.
It seems crazy to judge a restaurant or dish solely after seeing a photo.
But the superficial web-based world we are all now living in can dictate success in a crowded marketplace.
It seems crazy to judge a restaurant or dish solely after seeing a photo.
Some caterers and restaurant owners have even decided to provide their customers with the means to take better quality images to help boost business.
Whilst some, such as Michel Roux, have a no phone policy altogether – and was even slammed by none other than Gordon Ramsay himself – Go on Gordon!
The crux of it is that diners are now more likely than ever to pre-research your business before ever setting foot in the door or reserving a table.
With the right lighting and right filter, your food does all the talking for you. Gain a loyal following and you could be set for a long time.
Instagram could provide that 'first glimpse' inside your business and how you operate without you ever knowing.
Some food though is 'beautiful on the inside', with an appearance that only someone with the most hardcore of hangovers could find appealing.
For these dishes, there is another side to Instagram.
That side of #notfoodporn is the world of cookingforbae – a collection of some of the sites ugly attempts at attractive dishes or cooking fails that are definitely food for thought!
At least they tried…?
Share