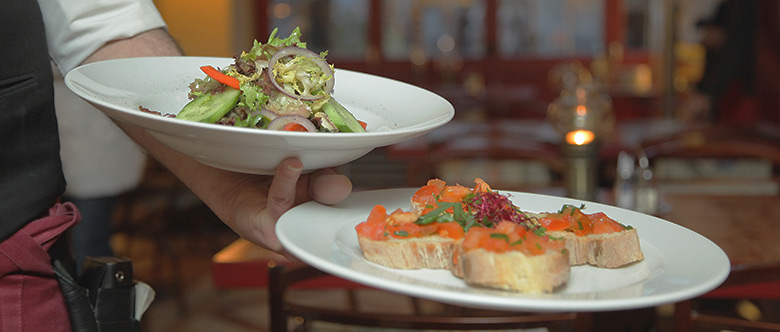 Caterers, we need to talk.
Now we appreciate everything you have done for us in 2017, but now is the time for change.
A change from a decadent, rich, hearty, sweet and wholesome menu to light bites and low-fat content eats for those of us on a major post-Christmas health regime.
In an ideal world, we would all keep an eye on what we are eating for 365 days of the year, but we are fallible, weak and ultimately greedy creatures that insist on having chocolate fudge cake after a large Sunday roast.
We are not perfect, and that is why we need your help.
We need healthy options on menus up and down the country, the only exception are the takeaways that we will all fall into come the end of the month, weary and desperate for a taste of the 'good stuff' after weeks of low-fat salads and a low-carb lifestyle.
All it takes is a few low-calorie and low-fat options to be added to your menu, the punters will do the rest.
Money might be a little tighter after the annual Christmas splurge, but that doesn't mean we'll be without the odd trip to our favourite eateries.
This is the season of 'New Year, New Me' after all.
Customers are the lifeblood of any business, and we need to be tuned in to what our customers want and need, we need flavour-packed protein filled healthy meals to keep our spirits high and our waistlines decreasing.
You could just decrease portion size, but that's not exactly good business practice.
Top tips for a new menu in the New Year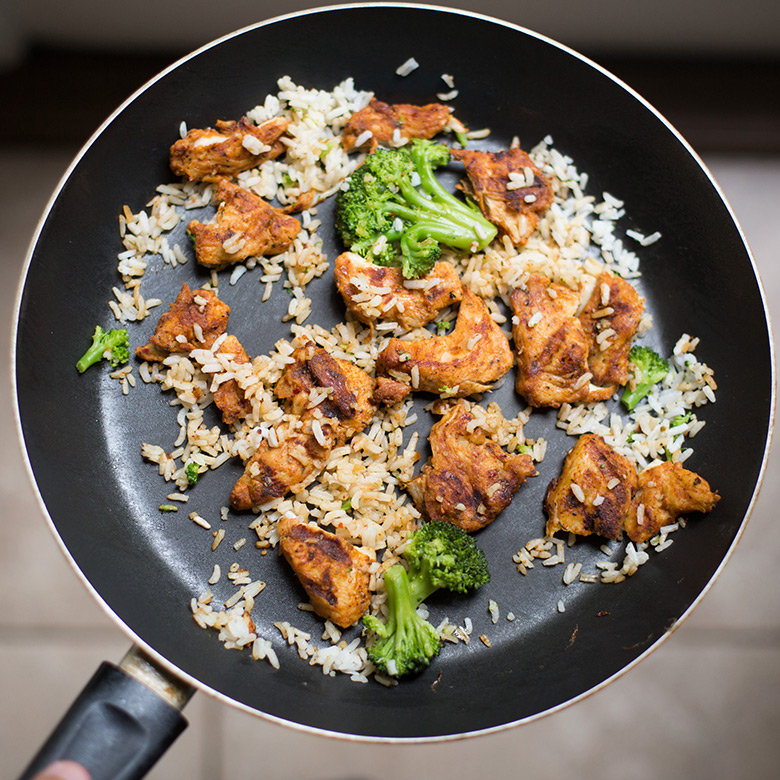 Don't completely ditch the unhealthy options – Yes, we're all on an enforced diet, but that doesn't mean we are simply coming out to get our celery fix. We could simply be treating ourselves to sticking to a diet for like 10 hours…
Salads – Easy, cheap to make and a big winner. Offer a few regular options as a salad and you're on to a winner.
Side dishes – The easiest way to cut out the vast majority of calories in almost any meal, instead of chips offer a side salad or a healthier alternative. Rice might not go with everything, but it's a filling side that is greatly appreciated.
No bread – Bread is an absolute killer, so how about a burger that uses lettuce instead of bread. Genius, we can't claim to have thought of that though, but it's yours. Use it wisely.
Vegetarian options – Made with vegetables, full of flavour and, in most cases, much lower in calorie content. Winner, winner, Quorn dinner.
Protein – Meals rich in protein help keep you fuller for longer. No sugar high. No reaching for the leftover chocolates in the Celebrations tin. Just make sure it's lean meats or pulses that make up the majority of protein within a dish.
Slimline cocktails – A gin and tonic will always contain less calories than a pint of beer, cutting out alcohol is probably a better option, but the option should be there for those that want a nice beverage.
We've not gone too in-depth so you don't come away feeling confused or with conflicting information.
And we appreciate that this might not apply to every single food business.
The customer has to make their own conscious decision of whether they should eat a certain type of food, and that is absolutely fine, but it's just plain good business to cater as caterers for the tastes of those that make us money.
Whatever you decide, use this information wisely.
Share