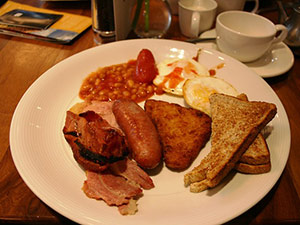 The tradition of the full English breakfast goes back centuries and the formation of this culinary staple can be attributed to the Victorians.
Though the meal's lineage can be traced back much further.
Once upon a time it was the landed gentry who saw an importance in being able showcase the fruits of their lands by commissioning their in-house chefs to create an assortment of dishes to wow guests and fill stomachs.
But, as that aristocracy began to wane the traditional large-scale breakfast became common place on the plates of all – no matter their social class.