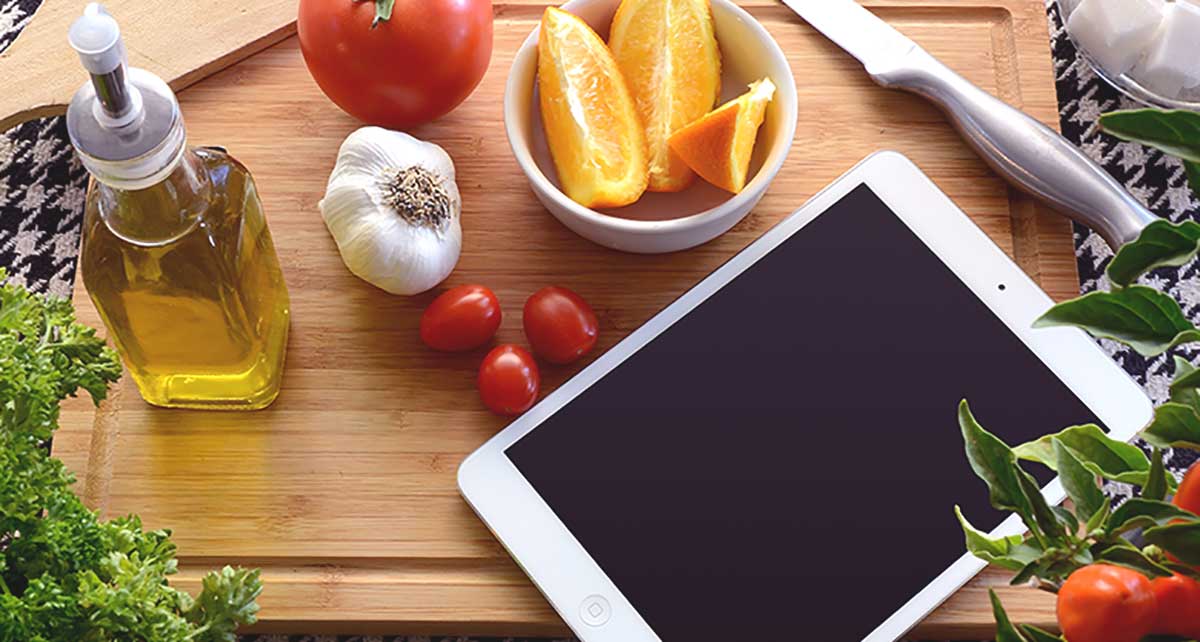 Food should be served on a plate, in a bowl or in a takeaway wrapper. Anything else is simply a gimmick.
One restaurant has taken stupid serving practices to new heights, with food being served on iPads. Yes, iPads.
An Italian restaurant in Spain have been at it for a few years — since 2013 — using the iPads to make what they refer to as 'digital plates'.
It's a surprise we hadn't seen this earlier, but we'd still be slightly bemused as to why it has ever been considered a good move!
We were confused to hear that they were using iPads as plates, but thankfully, the plate is used in a window format for the iPad underneath.
So they've got one thing right by not putting the food directly on to the display of a tablet, but it's still a ridiculous method to serve a dish.
Although conversely, you could argue that this adds another element of flair and presentation to the somewhat 'standard' plates and bowls.
The food is served over the iPad on a clear plastic — which allows the screen to be on and for 'interaction' with the dish via video and sound.
One big problem is the shape of this clear plastic, it's literally just a flat layer. How would you stop sauces from spilling over the edges? What about soup?
What about portion size? Does this mean I get a piffling little slice of meat and some salad garnish? I can't imagine a Sunday Roast working in this format.
In the video above, a Lobster dish is served with a video of waves playing underneath. To be honest, what is the purpose of that? It's possibly one of the most pointless additions to a dining experience I've ever seen.
This needs to stop.
One upside to this though, at least between dishes you can play some Candy Crush Saga…
Share