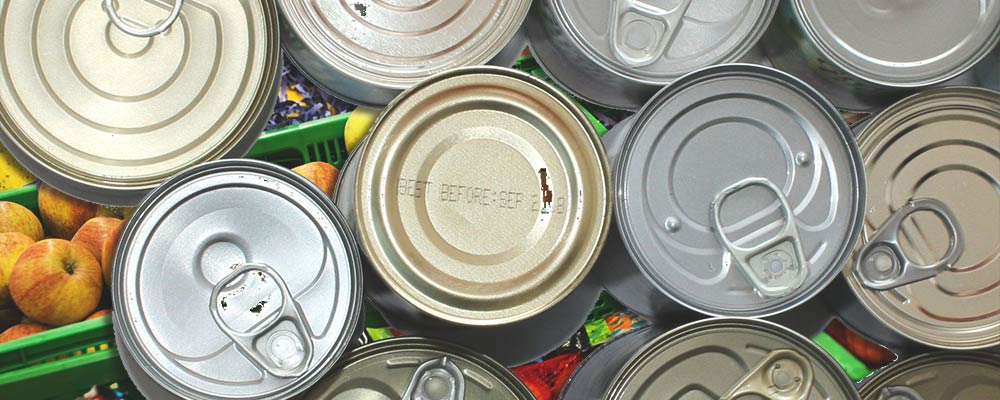 The East of England Co-op is one of the first supermarket chains to offer food past the listed 'best before' date at the low price of 10p.
125 of the chain's stores will start offering customers the opportunity to buy a range of tinned foods such as beans, sauces alongside dried goods that includes crisps, tea, pasta and even chocolate.
A great way of making a small indentation into our estimated 7.3 million tonnes of yearly food waste, this is also a great way to access cheap ingredients for those who may be cash-strapped.
Whilst this is great for longer life foods such as the tinned goods, the new pricing structure and offer won't apply to perishable foods that carry a 'use by' date.
Those items will still have to be disposed of, as this 'use by' date indicates when the food is safe to eat.
The East of England Co-op's campaign: "Don't be a Binner, have it for dinner" campaign follows a successful three-month trial in 14 stores.
Roger Grosvenor, East of England Co-op's chief executive, told the BBC:
"The vast majority of our customers understand they are fine to eat and appreciate the opportunity to make a significant saving on some of their favourite products," he said.
"This is not a money-making exercise, but a sensible move to reduce food waste and keep edible food in the food chain."
Did you know apples can last up to 2 weeks longer if kept in the fridge? Simpler storage advice on-pack could see a dramatic reduction in household food waste #LabelBetterLessWaste #Courtauld2025 #foodwaste #foodwastefight @foodgov @DefraGovUK https://t.co/q1WqRlBd3s pic.twitter.com/wNekJFU5Yy

— WRAP (@WRAP_UK) November 29, 2017
Last week Wrap announced new government-backed plans to simplify confusing food labelling that can often go overlooked by the consumer and even retailers to help us all quickly find storage, use-by and best before dates on our foods.
New guidance for producers has been created with the support and help of the Food Standards Agency and Defra.
Environment Minister, Thérèse Coffey said: "We know that confusing labels can contribute to food waste by suggesting that edible items need to be thrown away sooner than is necessary.
"This new guidance will make packaging much clearer for consumers, saving them money and reducing waste.
"I encourage all food businesses, large and small, to use this guidance to help them put the right date mark on food and help to guide people on the refrigeration and freezing of products which are crucial to reducing the amount of edible food thrown away."
Could this be the beginning of a new 'best before' food revolution?
Well, with no other major supermarket chains following or looking to follow suit, we could be in for a slightly longer wait before the rest of the country can help save both money and waste in future.
Although we do see one major flaw, what if we all didn't buy things until they were available at 10p?
How would that have an effect?…Time will tell.
Share