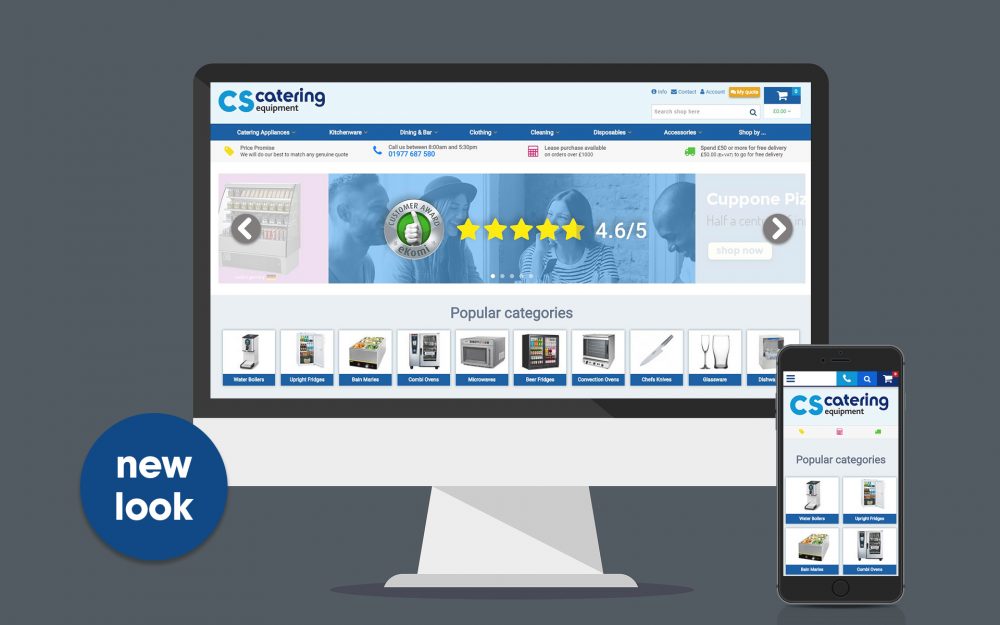 CS Catering Equipment has updated, improved and enhanced to meet the needs of the modern caterer.
With the revamp of our online shop front, if you're in the business of food, then we are sure you'll love our new look website.
Find exactly what you're looking for within seconds, the entire storefront has been shaped to make getting what you want, when you need it, even easier than ever before.
Beyond the obvious facelift, we've tweaked, tinkered and generally adapted our web experience to help aide your entire shopping experience.
Catering Shops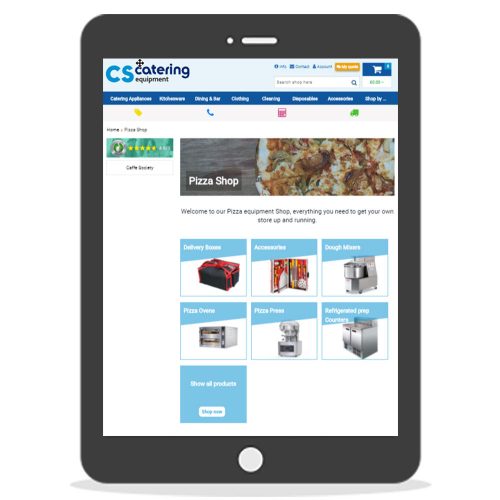 Say hello to your new storefronts.
Simple, dedicated shops to suit your specific catering business or sector.
No more scouring the web for specialist products, we've listened to our core customers to create these collections for a range of common businesses.
Get everything you need in one space and at a great price.
Mobile Friendly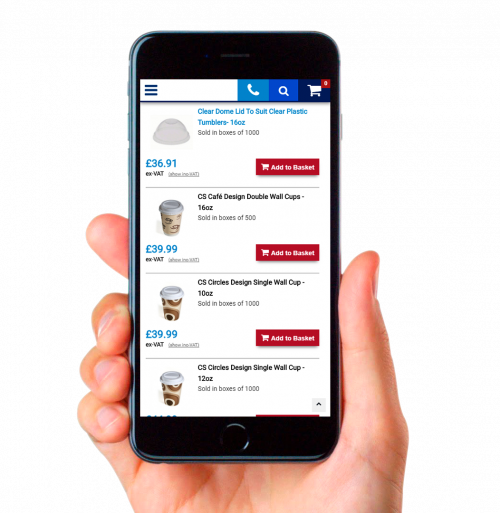 Whether iOS or Android, you'll be able to search, browse or place an order right there from your phone.
We've revamped our mobile web experience to make it even easier to get what you need when you need it most, using the most important piece of technology you carry everywhere.
Don't be bound by having to sit at a desk and buying from a box and screen, use your phone and get what you want instantly.
Get a Direct Quote
Built for speed and simplicity, our new 'My Quote' system allows you to get a direct quote for any number of products you're looking to buy.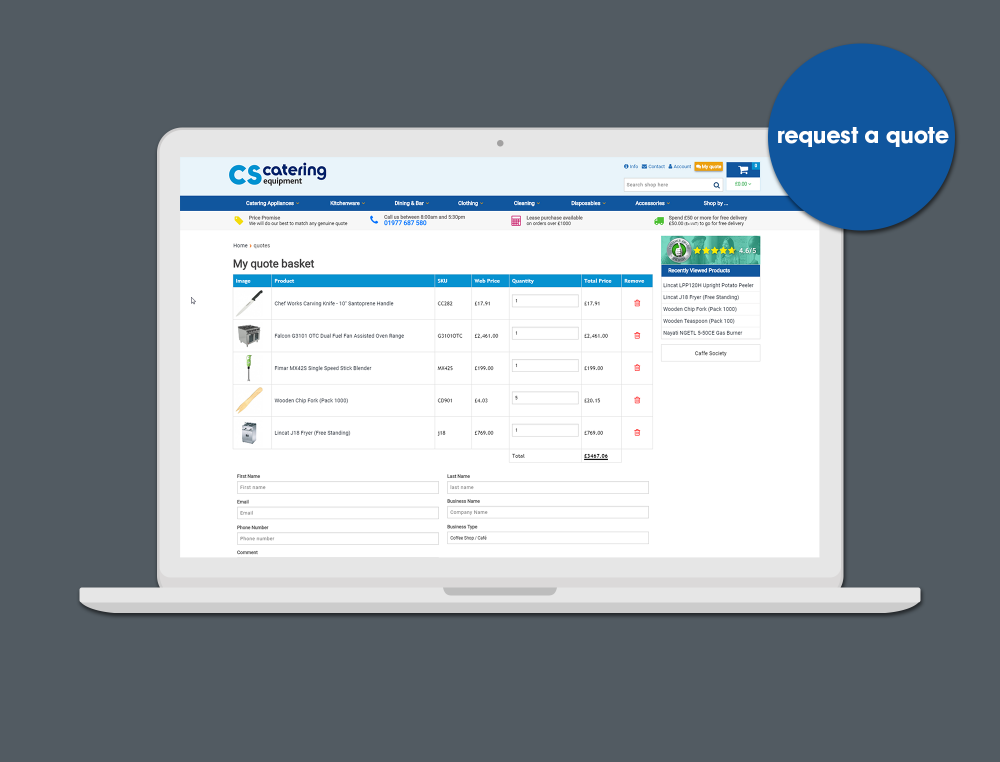 Simply add items to your quote basket, fill in your details and let us do the rest.
Designed to allow you to get the best deal possible, our team will do the legwork so you don't have to.
We hope you enjoy using our new look site as much as we have enjoyed creating it for you! Should you have any problems, questions or would like to speak to a member of our team, then please call 01977 687 665 to get started.
Share