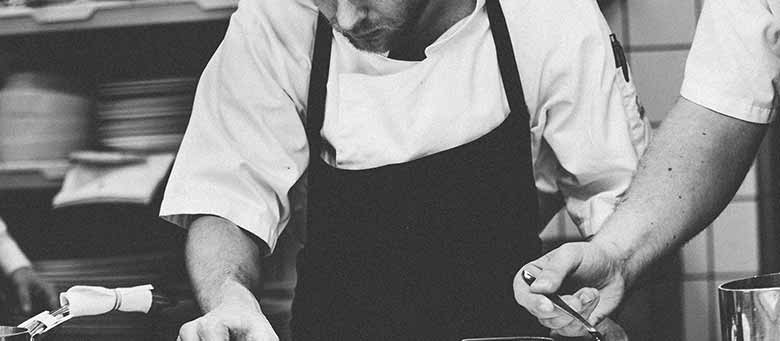 Google Reviews, TripAdvisor, Yelp, FourSquare. As diners or customers, we can literally lay into our food then destroy a businesses reputation without ever having to fear the consequences.
But without the kitchen being able to truly go toe-to-toe without potentially causing further fury, some of the nations top chefs are sharing some of the biggest grievances they have with the restaurant goer.
It's often said that the customer is always right, but we know that isn't always the case.
The Independent got a hold of some of the best chefs the country to pick their brains, you might be surprised what they found the most frustrating things that diners do!
Helen Poulakka – Executive Chef at London's Nordic-French restaurant Aster
Asking for Tabasco in a fine dining restaurant is just blasphemy.
Richard Bainbridge – Chef and owner of British restaurant Benedicts Norwich
Putting salt and pepper on food before a guest tastes it.
Taking photos of food is also a new trend that could do with disappearing.
Lee Skeet – Owner of a self-titled pop-up restaurant Cornwall
Rude or dishonest customers are the worst.
Catering to dietary requirements is difficult unless it's prearranged at the time of booking (due to the nature of their business).
We had a guest tell us on the night they were coeliac (gluten free) and couldn't eat three of the six set courses, and wanted substitutions, which we didn't have.
This customer then proceeded to tell us that they chose the gluten free menu when booking online, which was a lie, and in fact we have never offered any such option.
Ani Arora – Head Chef at London's Asian fusion restaurant Nirvana Kitchen
Arriving late for a reservation is annoying.
As is making up your mind then placing your order and sending back a dish you don't like but have eaten more than half of!
Also being rude to your server.
Daniel Fletcher – Head Chef at London's Fenchurch Restaurant in Sky Garden
Being rude to staff. I have so much respect for my colleagues and find it hard handling this kind of behaviour.
Eric Guignard – Head Chef at London's The French Table
If a diner asked me to prepare a dish with no salt.
Andrew Dargue – Head Chef at London's Vanilla Black Vegetarian restaurant
Turning up (without prior notice) with a list of things they can't eat and assuming that it can be done for them in the middle of service.
Then – when it comes to dessert or otherwise – ordering something which contains one of their problem foods and proceeding to eat it.
Simon Rogan – Chef at Cumbria's L'Enclume and Rogan & Co
Going to the toilet when you know your food is coming.
Hari Ghotra – Chef at Indian restaurant Tamarind of Mayfair

Eating and paying for food that they are not entirely happy with.
Speak to the staff, they will help.
No chef wants to serve food that is not enjoyed.
Well, if there is one thing that this 'research' has found we can all agree on that!
Share