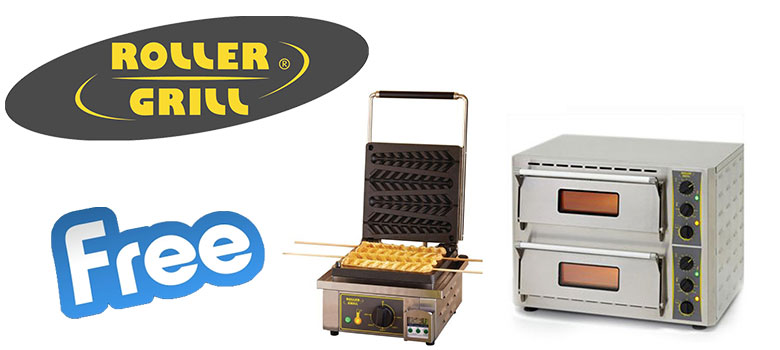 Terrible pun aside, we've got some exceptional deals on some of Roller Grill's most popular products all of which include a whole host of awesome freebies to get you started.
We've got a range of popular products that could be the perfect addition to your takeaway or catering establishment.
Partnering with Roller Grill, we've got offers that you simply can't pass up!
Pizza Oven offer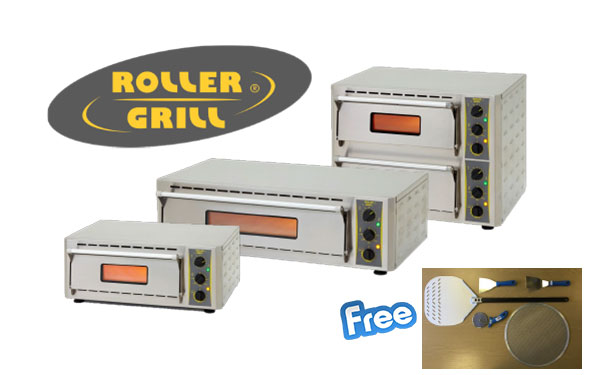 With each and every Roller Grill Pizza oven we sell, we'll throw in a free pizza making kit to help you achieve pizza perfection!
Containing a number of key kitchen equipment and for usage with all of our Roller Grill pizza ovens, the kit includes a pizza paddle, pizza turners, a pizza slicer and more!
Don't serve floppy pizza, get it crisp, perfectly toasted and ready for top takeaway action with our help.
Kebab Grill offer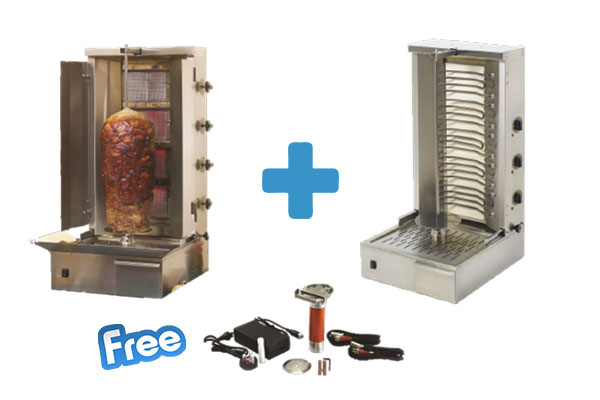 Synonymous with takeaways and late night revellers who look to sober up, the kebab has gone through a bit of renaissance over the past few years, with more and more  catering establishments looking to offer traditional-style kebabs and spit-style cooked meats.
Even if you are just looking to serve the takeaway market, then don't sell your product short! Our range of gas and electric kebab grills are designed to help you make the best quality kebabs around.
Not only that, but with every purchase of a Roller Grill kebab grill, we'll chuck in an electric knife for even easier serving and a spit designed specifically for holding those big joints of meat.
You can't ask much fairer than that!
Waffle iron offer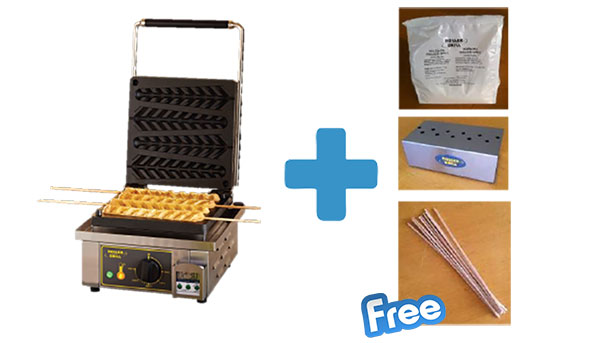 Not content with offering just main meal fodder, we've managed to get Roller Grill to help us give you a complete waffle making solution that is absolutely perfect for the outdoor catering market.
These aren't just standard waffles though, they are cooked and served on sticks! Meaning great portability! Yes, completely cutlery free waffles!
Amazing.
With every purchase of a Roller Grill GES 23 corn waffle iron we'll give you:
8kg of crepe mix
1 holder for waffle sticks to make it easier to serve multiple customers at once
250 waffle sticks
The absolute perfect starter kit for your waffle making ambitions.
Now we've worked up an appetite…
Expires: 30th April 2017 (30/04/2017)
If you'd like to find out more and prefer to speak to a member of our team about our superb Roller Grill products, then please call 01977 687 665 to speak to a friendly member of our team.
Share